Gunstars - Battle Arena: Unleash Your Inner Warrior and Dominate the Arena
2023-07-28
Three years ago, Monomyto Game Studio decided to create their own battle royale style game that can benefit from it and let other players do so as well. Gunstars battle royale is an action shooter type of game that is a combination battle royale and other similar games such as Brawl Stars with the exception that Gunstars battle royale is completely a different game. Gunstars battle royale lets other players sell and trade their own collectible items on the marketplace with cryptocurrency. Gunstars battle royale also includes a fast-paced combat that is designed for mobile phones only. This article will show you all of the details about Gunstars battle royale and its features including the mechanisms the devs have published so far, the Gunstars and their characteristics while choosing on the arena, and how to pre-register the game to have the game sooner than anyone else and get special and rare rewards after the pre-registration.
Everything About Gunstars - Battle Arena
Gunstars battle royale as a multiplayer action shooter game with its unique characters let players join in an arena and fight with all 36 players in the battlefield to get the victory. Moreover, what Gunstars battle royale is more focused on is the fast-paced combat mechanism that lets players enjoy this game on the go on their phones. The gameplay is simple in that players jump into the game solo, duos, or even trio to take down enemies in a 36-player lobby and get huge rewards afterwards.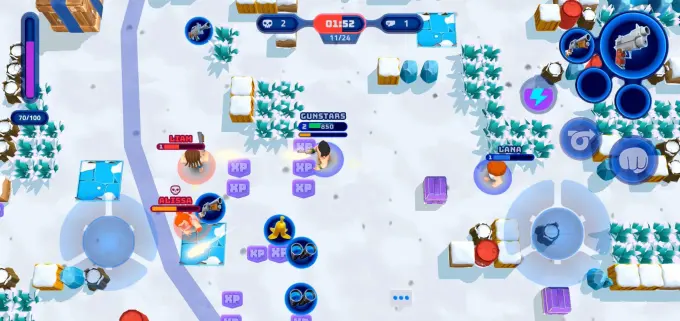 Differences Gunstars battle royale has from other similar games is that players appear in the arena with bare hands in that they must find guns either from other players or in purple boxes. In addition to that, if you want to level up your character in the arena, you should shoot the obstacles to gain experience or what it calls XP along with the XP that comes from the players' loot boxes. After winning the game, players will receive huge level up rewards and special rewards after every game. By levelling up and gaining collectibles and in-game currency, they will now customise their characters, weapons through switching skins, outfit, and so on. In this case, Gunstars battle royale keeps players entertained for hours on their phones. What makes it more interesting is the fact that the game has a mechanism which helps players have their own earnings by playing the game and trading their own items by a trade marketplace with cryptocurrency. However, you get the gist of everything about the gameplay and all the items in Gunstars battle royale. The next section will help level up faster and customise your items like top players.
Gunstars - Battle Arena and its Features
The gameplay in Gunstars battle royale is simple. You start the game solo, duos, or trio, look for a gun in the airdrops, and fight till the last circle to be the champion of the game. Apart from this mode, there is another mode called rush mode which acts as search and destroy where a team with 3 members have to either defuse or plant a bomb in the map and the other team do the opposite. For more details about other items, let us have a closer look at the features in Gunstars battle royale:
Weapons

: There are only four types of guns available in the game which are shotgun, pistol, assault rifle, and sniper rifle. If you need one of these guns, you need to find them in the supply box which comes from the air or gun box that is already spread out on the whole map.

Items

: There are other boxes in Gunstars battle royale which you can find four items that help you kill your enemy faster. They are either medics, slippery bananas or landmines and protection. By breaking boxes with punching or shooting, you will find at least one of these items in the whole map.

XP

: In case of progression for the player's level, you need to win the games in BR or rush mode so as to gain more XP tokens to level up faster. Either way, you can get them with a battle pass that will be provided each season for you in the global launch.

Timeline rewards

: By levelling up after any modes in Gunstars battle royale, you will get awesome rewards through timeline progression which can be a skin, in-game currency, gem, or chest.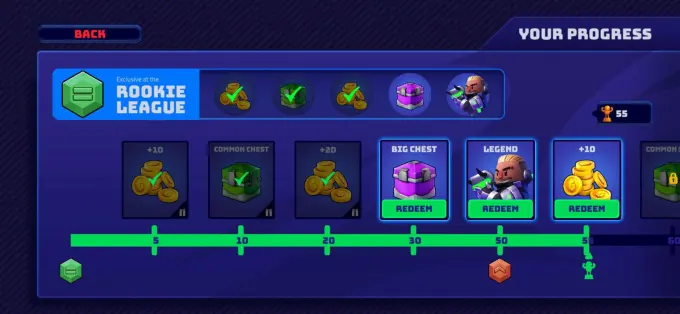 Story and Characters
The story of Gunstars battle royale goes around the characters or what is called Gunstars in the game. There are many rarities for these skins which range from common and uncommon to legendary and mythic skins. What is more interesting for players in Gunstars battle royale is the trade marketplace in which players sell and trade their own customised characters by cryptocurrency that helps them earn more money by playing the game daily.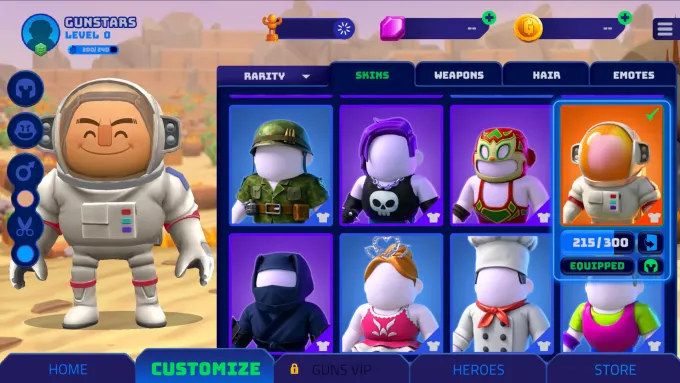 However, you may want to get familiar more with the mechanism these characters have which are:
Speed

: This attribute helps your character to move faster than other players lacking this feature.

Damage

: This feature can give more power to than anyone else in the lobby in which you can shoot people and take down enemies by multiplying your damage.

Armour

: Acting like a shield, this feature in Gunstars battle royale will defend you from enemies shooting and decrease the damages that they give you.

Health

: It acts like a medicine. By acquiring health icons in the boxes, you are increasing your health during the battle.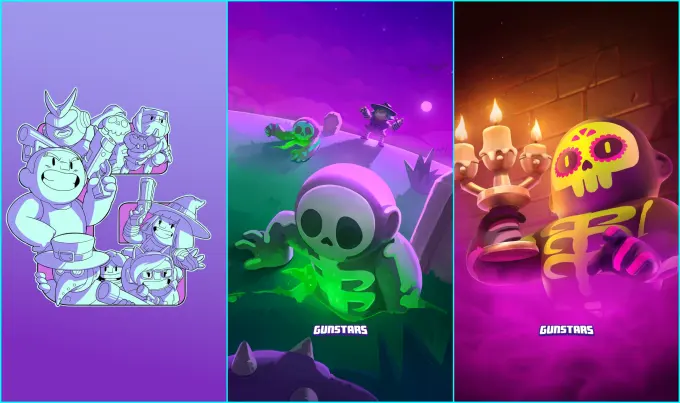 Pre-register Gunstars
Since there is no exact date for the global launch, Gunstars battle royale is still in pre-registration phase. In order to get the game sooner than anyone else, you should go to the Google Play Store to pre-register. There is one other way in which you can use GameLoop as a lightweight android emulator. First, you need to download GameLoop on its official website. By logging in your Google Account on the store you can also pre-register Gunstars battle royale. What devs provided for those who pre-register is a legendary skin that can be available after the game is installed on your smartphone. If you need any more information about the global release, announcements, or any patch notes for upcoming updates, visit Gunstars battle royale Discord channel.
Cat Mart: Building a Feline Empire, One Meow at a Time

2023-08-02

Indus Battle Royale: Conquer the Ancient Realm of Warfare

2023-07-28

The Lord of the Rings: Rise to War - A Legendary Journey through Middle-earth

2023-07-27

Merge Mansion: A Magical Blend of Puzzles and Mysteries

2023-07-27

Dive into the Zany World of SpongeBob Adventures: In A Jam

2023-07-26