It's been 2 weeks since the release of the third season of CODM, are you playing this exciting first-person design game at GameLoop? With the advent of the new season, the Garena page has launched a lot of activities to activate the player atmosphere, such as "Lunar New Year" bundle, Party Game Moshpit Featured Playlist, new Scoretresk (Goliath) shaped as an advanced armor, with a manually-piloted mechanisms suit. The following summary involves several important and generald notification of the Season 3 of Call of duty mobile.
1. Season 3 is officially launched at 16th January
As leaked information claimed, the new season of CODM includes several updates involve:
New multiplayer mode that speeds the exciting duration of gameNew Map lauched, named CageNew operator skill named H.I.V.E, killing others by traps.New Scoretresk – XS1 Goliath, obtain with 900 points.New 20v20 mode in battle royale gameplay2-person motorcycle is available in battle royale modeNew weapons and heroes, which you can obtain detailed information via rescanning the news 'Call of Duty Mobile Season 3 Update - Zombies, Weapons, Scorestreaks, Themes and More'
2. Announcement of Ranked Mode in Season 3
It is reported that the Ranking of new season begins from January 2020 to March 2020. During that period, players could join in all shooting battle to claim the ranked rewards, which is consist of the Black Ops 3 weapons, feature series of Yellow Snake Camo.
3. "Lunar New Year" bundle, available from 20th Jan
It includes charms, emblems, calling card, two tier skips and more. All bundles and new-year-related rewards you can claim and purchase in the Modern Warfare Store.
4. Released Party Game Moshpit Featured Playlist on 28th Jan.
All players could participant in the party now in order to gathering the Double XP in CODM. Accordingly, there are three playlists: Multipayer Mode, Blakout Mode and Zombies Mode.
5. Online Tier sale is available from 31st Jan. to 3rd Feb.
It is a crucial period for all players to login and obtain the firecrackers in multiplayer and battle royale shooting.
More information about Call of Duty: Mobile Season 3, you can visit the official news page of GameLoop. Plus, you could obtain exclusive gameplay with this emulator which supported by unique AOV engine.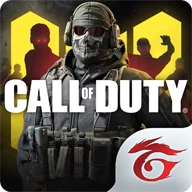 Call of Duty®: Mobile - Garena
Official CALL OF DUTY® designed exclusively for mobile phones. Play iconic multiplayer maps and modes anytime, anywhere. 100 player Battle Royale battleground? Fast 5v5 team deathmatch? Scary Zombies action? Sniper vs sniper battle? Activision's free-to-play CALL OF DUTY®: MOBILE has it all. BELOVED GAME MODES AND MAPS Play iconic multiplayer maps from Call of Duty®: Black Ops and Call of Duty®: Modern Warfare®, available for the first time for free. Or squad up with friends in a brand new 100-person battle royale survival map. Join the fun with millions of players from all around world! CUSTOMIZE YOUR UNIQUE LOADOUT As you play CALL OF DUTY®: MOBILE you will unlock and earn dozens of famous characters, weapons, outfits, scorestreaks and pieces of gear that can be used to customize your loadouts. Bring these loadouts into battle in thrilling PvP multiplayers modes like 5v5 team deathmatch, frontline, free for all, search and destroy, sniper battle, and battle royale. COMPETITIVE AND SOCIAL PLAY Use skill and strategy to battle to the top in competitive Ranked Mode or to win the most Clan prizes as you play with friends. Compete and fight against millions of friends and foes in this thrilling free to play multipler shooter. CHOICE AND COMPLEXITY Whether in gameplay, events, controls, or loadouts, CALL OF DUTY®: MOBILE offers complexity and depth in an ever-changing experience. Have what it takes to compete with the best? Download CALL OF DUTY®: MOBILE now!