Season 9 of Call of Duty Mobile was originally set to arrive on Auguest 6th, and now is expected to arrive on the middle of Auguest.
In this article, let's find out the information we know so far about CODM Season 9!
New Map – Shipment 1944
The upcoming season 9 will bring the ability to create your own ultimate weapon in Multiplayer and Battle Royale. New features will be provided through a new product called Gunsmith.
Another feature confirmed in Season 9 is the new Shipment 1944 map. The new map is another small theater. "Shipments" from 1944 are scattered in a square area and seem to be placed in an abandoned dock. The layout is distributed in two key areas. The first has two intersecting lanes, the second is the perimeter. The smaller map on the mobile version of Call of Duty allows immediate action. It is recommended to keep moving and carry sharp and light weapons. Shotguns and SMGs can be very useful on this map.
New Weapon
"Equalizer" is one of the most powerful weapons in Call of Duty: Infinite Warfare. It has a high-rate machine gun that can destroy the enemy in close combat. This overwhelming weapon has become a new operator skill for the Call of Duty Mobile season 9.
New Gun
Four different guns will be added this season, namely ICR-1, KN-44, HVK-30 and QQ9.
Gunsmith
The new Gunsmith weapon attachment system has been enabled on the Call of Duty Mobile Season 9 test server.
Players will be able to equip their weapons with multiple accessories, including muzzle, barrel, stock, optics, laser sight, grip, magazine and rear grip. Moreover, different types of red dots, laser sights and holographic sights will appear in the Gunsmith system.
The game is also steadily updated between seasons, for example, a ranking mode was added in the middle of the season. At the same time, "Call of Duty: Modern Warfare" is preparing to launch its fifth season.
For more information, GameLoop will update as soon as possible.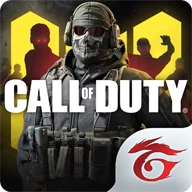 Call of Duty®: Mobile - Garena
Official CALL OF DUTY® designed exclusively for mobile phones. Play iconic multiplayer maps and modes anytime, anywhere. 100 player Battle Royale battleground? Fast 5v5 team deathmatch? Scary Zombies action? Sniper vs sniper battle? Activision's free-to-play CALL OF DUTY®: MOBILE has it all. BELOVED GAME MODES AND MAPS Play iconic multiplayer maps from Call of Duty®: Black Ops and Call of Duty®: Modern Warfare®, available for the first time for free. Or squad up with friends in a brand new 100-person battle royale survival map. Join the fun with millions of players from all around world! CUSTOMIZE YOUR UNIQUE LOADOUT As you play CALL OF DUTY®: MOBILE you will unlock and earn dozens of famous characters, weapons, outfits, scorestreaks and pieces of gear that can be used to customize your loadouts. Bring these loadouts into battle in thrilling PvP multiplayers modes like 5v5 team deathmatch, frontline, free for all, search and destroy, sniper battle, and battle royale. COMPETITIVE AND SOCIAL PLAY Use skill and strategy to battle to the top in competitive Ranked Mode or to win the most Clan prizes as you play with friends. Compete and fight against millions of friends and foes in this thrilling free to play multipler shooter. CHOICE AND COMPLEXITY Whether in gameplay, events, controls, or loadouts, CALL OF DUTY®: MOBILE offers complexity and depth in an ever-changing experience. Have what it takes to compete with the best? Download CALL OF DUTY®: MOBILE now!