The arrival of the new week means that "Call of Duty: Modern Warfare" and Battle Royale game "Battlefield" will be updated with new playlists and more micro-transaction bundles.
Let's take a quick look on it.
NEW MAP
Activision announced some update of "Call of Duty: Mobile" this week, which includes classic maps, new charity DLC products and more.
If the name sounds familiar, it is because high-rise appeared on Call of Duty: Modern Warfare 2 originally. At the top of the map, you need to pay attention to where you walk, because it may cause to die when you accidentally fall.
FREEDOM PACK
What's more, another new content in "Call of Duty" is donation package. The so-called "Freedom Pack", which carries a series of red, white and blue items, including parachutes and wing suits. It also includes blueprints of M16 weapons with red, white and blue color schemes. As usual, 100% of the proceeds will be donated to the Call of Duty Fund to help veterans find new careers in civilian life.
NEW MODES
Starting with the new mode, Gunfight Tournaments is back this week. In this mode, a team of two players each tries to win four games and then lose one to win. Even if you are eliminated, you will still get XP and other rewards. The realistic shooting game mode will also return this week.
NEW SUIT
Players who want to buy new items for Modern Warfare and War Zone can choose the SERE kit, which comes with two weapon blueprints-alabaster assault rifle and white light sniper rifle-and a new calling card.
The above is the update content this week, GameLoop will continue to update more information.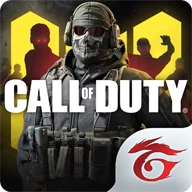 Call of Duty®: Mobile - Garena
Official CALL OF DUTY® designed exclusively for mobile phones. Play iconic multiplayer maps and modes anytime, anywhere. 100 player Battle Royale battleground? Fast 5v5 team deathmatch? Scary Zombies action? Sniper vs sniper battle? Activision's free-to-play CALL OF DUTY®: MOBILE has it all. BELOVED GAME MODES AND MAPS Play iconic multiplayer maps from Call of Duty®: Black Ops and Call of Duty®: Modern Warfare®, available for the first time for free. Or squad up with friends in a brand new 100-person battle royale survival map. Join the fun with millions of players from all around world! CUSTOMIZE YOUR UNIQUE LOADOUT As you play CALL OF DUTY®: MOBILE you will unlock and earn dozens of famous characters, weapons, outfits, scorestreaks and pieces of gear that can be used to customize your loadouts. Bring these loadouts into battle in thrilling PvP multiplayers modes like 5v5 team deathmatch, frontline, free for all, search and destroy, sniper battle, and battle royale. COMPETITIVE AND SOCIAL PLAY Use skill and strategy to battle to the top in competitive Ranked Mode or to win the most Clan prizes as you play with friends. Compete and fight against millions of friends and foes in this thrilling free to play multipler shooter. CHOICE AND COMPLEXITY Whether in gameplay, events, controls, or loadouts, CALL OF DUTY®: MOBILE offers complexity and depth in an ever-changing experience. Have what it takes to compete with the best? Download CALL OF DUTY®: MOBILE now!