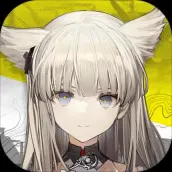 Arknights: Endfield
PC
鹰角开拓者
Arknights: Endfield'i GameLoop Emulator ile PC'ye indirin
PC'de Arknights: Endfield
鹰角开拓者 geliştiricisinden gelen Arknights: Endfield, geçmişte Android systerm üzerinde çalışıyor.
Artık Arknights: Endfield'i PC'de GameLoop ile sorunsuz bir şekilde oynayabilirsiniz.
GameLoop kitaplığından veya arama sonuçlarından indirin. Artık yanlış zamanda pile bakmak veya sinir bozucu aramalar yapmak yok.
Arknights: Endfield bilgisayarın keyfini büyük ekranda ücretsiz olarak çıkarın!
Arknights: Endfield Tanıtım
Welcome to Arknights: Endfield, this is a world where natural disasters are rampant and crises are everywhere. The former pioneers have gained a foothold after years of hard work, and the settlements and mobile cities protected by high walls have built a new foundation for civilization. However, in the undeveloped land far from the urban construction belt, the wilderness and no man's land extending to the sky are still waiting for exploration and exploration, and most of the land in this world has not yet been engraved with the mark of a new civilization.
Pioneering and exploration are the eternal themes on the trajectory of civilization.
Yuanshi engines are roaring in the wilderness, fully automatic construction equipment is working in an orderly manner, and brand-new integrated industrial production lines are being deployed. You will lead professionals from the "Terminator Industry" to explore the world, conquer this land, recover lost technology, and explore the secrets buried under the barren ruins.
Hope everything goes well for you.
Daha fazla göster
Ön izleme
Bilgi
geliştirici

鹰角开拓者

Kategori

Kelime
Daha fazla göster
PC'de GameLoop ile Arknights: Endfield nasıl oynanır
1. Resmi web sitesinden GameLoop'u indirin, ardından GameLoop'u kurmak için exe dosyasını çalıştırın.
2. GameLoop'u açın ve "Arknights: Endfield"i arayın, arama sonuçlarında Arknights: Endfield'i bulun ve "Yükle"ye tıklayın.
3. GameLoop'ta Arknights: Endfield oynamanın keyfini çıkarın.
Minimum requirements
OS
Windows 8.1 64-bit or Windows 10 64-bit
Storage
1GB available space
Recommended requirements
OS
Windows 8.1 64-bit or Windows 10 64-bit
Storage
1GB available space
Tabu & Anlat Bakalım Oyunu
İndirmek
CodyCross: Crossword Puzzles
İndirmek
Kelime Kutusu - Kelime Oyunu |
İndirmek