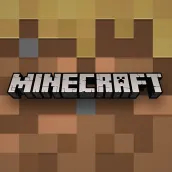 Minecraft Deneme Sürümü
PC
Mojang
Minecraft Deneme Sürümü'i GameLoop Emulator ile PC'ye indirin
Minecraft Trial | The BIGGEST Sandbox
Minecraft has become one of THE MOST popular open-world sandbox titles in the world, period. Although the full version might not be accessible to all, thanks to Minecraft Trial, players from all around the world can now explore the same world of endless possibilities right from their mobile devices!
Minecraft Trial is a time-limited free to play version of the game that lets you roll into the blocky world. Walk around, explore or build your imagination in this virtual world made for you. But always be cautious of the dangerous mobs lurking around in survival mode.
Play Minecraft Trial PC with Gameloop
Let your imagination run wild in this vast land of creativity on a wide screen with super vivid graphics using Gameloop, the best emulator for Minecraft trial PC. Craft your own weapons and take down the mobs trying to lynch you apart in the epic showdown of survival.
Build anything and everything from a simple bunker to magnificent castles surrounded by rushing rivers and crazy traps with easy controls. Or explore the creative side of other players by wandering around the vast open-ended world of Minecraft Trial PC without worrying about the annoying battery drains.
Build your Imagination with Easy Controls
Touch controls can get really messy at times especially in a game like Minecraft, where you constantly have to move and look around at the same time. With Gameloop, you don't have to worry about the clunky controls anymore thanks to smart keymapping which makes it plug and play!
Rule the World of Minecraft Trial
Craft your favorite arsenal, build a massive fort and fend against those hungry man-eating monsters. Become the King of your massive castles and rule your kingdom out of the abyss.
Experience the Power of PC
Play Minecraft trial PC the way it's meant to be played and experience the beautifully crafted world in HD without any restrictions at all. Let your creativity run wild!
Daha fazla göster
Ön izleme
Bilgi
geliştirici

Mojang

En Son Sürüm

1.19.31.01

Son güncelleme

2022-10-07

Kategori

Rol Yapma
Daha fazla göster
PC'de GameLoop ile Minecraft Deneme Sürümü nasıl oynanır
1. Resmi web sitesinden GameLoop'u indirin, ardından GameLoop'u kurmak için exe dosyasını çalıştırın.
2. GameLoop'u açın ve "Minecraft Deneme Sürümü"i arayın, arama sonuçlarında Minecraft Deneme Sürümü'i bulun ve "Yükle"ye tıklayın.
3. GameLoop'ta Minecraft Deneme Sürümü oynamanın keyfini çıkarın.
Minimum requirements
OS
Windows 8.1 64-bit or Windows 10 64-bit
Storage
1GB available space
Recommended requirements
OS
Windows 8.1 64-bit or Windows 10 64-bit
Storage
1GB available space
Raft Survival: Multiplayer
İndirmek
Parking Master Multiplayer 2
İndirmek
Craft World - Master Block 3D
İndirmek
Minecraft: Education Preview
İndirmek