Enter the World of Next-Gen Dolls with Neural Cloud an Exciting Game for Android
2023-03-18

İndirmek
About Neural Cloud:
Neural Cloud is a popular android game that was released in 2021. Developed by Darkwinter Software, this game has quickly gained a following due to its unique gameplay and engaging storyline. It is a free-to-play game that offers in-app purchases for those who want to enhance their gaming experience.
Table Of Contents

About Neural Cloud:
Neural Cloud Features:
Conclusion:
The game's storyline revolves around a group of researchers who have created a machine that can generate a virtual world. As the player, you take on the role of a researcher who has been tasked with exploring this virtual world. However, things take a turn for the worse when the virtual world becomes unstable, and the researchers are trapped inside. It's up to you to navigate the virtual world, find a way out, and uncover the truth behind the machine. One of the unique features of Neural Cloud is its gameplay. It combines elements of puzzle-solving and strategy to create an immersive experience. The game is played in a top-down view, and you use various tools and techniques to navigate the virtual world. You can control your character's movements using the joystick on the screen, and you can interact with objects by tapping on them.
Another feature of Neural Cloud is its graphics. The game's world is beautifully designed, with vibrant colors and stunning visuals that draw you in. The attention to detail is evident in every aspect of the game, from the character designs to the intricate puzzles. The game is divided into various levels, each with its own set of challenges and obstacles. As you progress through the levels, the puzzles become more complex, and the enemies become more challenging. You'll need to use your wits and strategy to overcome these challenges and progress through the game.
One of the standout features of Neural Cloud is its music. The game's soundtrack comprises haunting melodies and atmospheric sound effects that enhance the overall experience. The music is perfectly suited to the game's atmosphere, and it helps to create a sense of tension and suspense. In addition to the main story, Neural Cloud also features various side quests and challenges. These add depth to the game and provide additional opportunities to earn rewards and enhance your character's abilities. The game also has a leaderboard system, which allows you to compete against other players and see how you stack up.
Overall, Neural Cloud is an engaging and immersive android game that is sure to keep you entertained for hours. Its unique blend of puzzle-solving, strategy, and storytelling makes it a standout title in the crowded mobile gaming market. Be sure to keep reading for more information on the game's features and how to get started.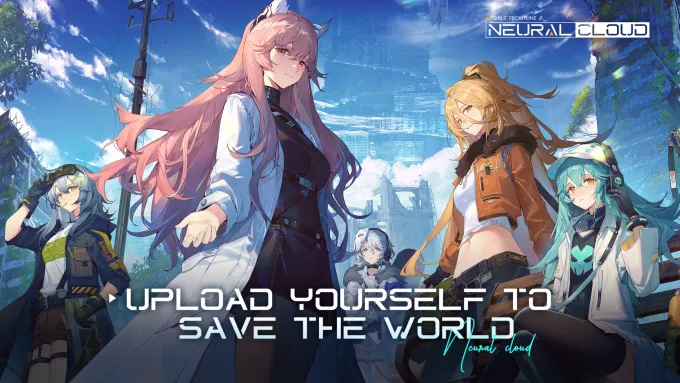 Neural Cloud Features:
Exceptional and Complex Characters:
Neural Cloud features a diverse and intricate cast of characters known as the "Next-gen Dolls". These dolls come from all walks of life and are waiting for your orders. By seeking them out and expanding your ranks, you can train your favorite Dolls and help them break free of the shackles on their neural clouds. As you progress through the game, you'll uncover hidden pasts and secrets shared only between you and your Dolls.
Brain and Brawn:
Neural Cloud offers a brand-new combat mode that embodies the essence of roguelike games. With meticulous settings and characterization, you'll need to use both strength and strategy to take on powerful enemies. You can choose to take risks and engage in direct combat, or play it safe and carefully plan your moves with the big picture in mind. Alternatively, you can improvise depending on the situation, as more than one path leads to victory. Organize your ranks and come up with viable team compositions while making good use of friendship buffs, and leave the rest to the Exiles.
Exciting and Useful Building Mechanism
As you journey through Neural Cloud, you'll gather materials to construct and upgrade facilities within the Oasis, the Exiles' new home. With a fun and functional construction system, you can build a city based on your preferences, upgrade its infrastructure, and construct dormitories to obtain rich resources and powerful buffs. With these features, you and your beloved Dolls can enjoy a brief respite before setting off on your next adventure.
Customizable Gameplay with Rich Content
Neural Cloud offers an immersive gameplay experience with its customizable options. Players can personalize their gameplay by selecting a preferred mode of operation, and choose a control scheme that best suits their playstyle. With the game's rich content, players will have plenty of quests and challenges to choose from, keeping them engaged for hours on end.
Exciting Storyline and Plot Twists
Neural Cloud boasts a captivating storyline with unexpected plot twists that keep the players on the edge of their seats. Players will journey through a dystopian world, where they'll encounter complex characters, and unravel a mysterious conspiracy that threatens the safety of the world. The game's intricate lore and storytelling make for an enthralling and immersive experience.
Strategic Resource Management
Resource management is a crucial element of Neural Cloud. Players must gather and manage resources to progress in the game, upgrade their facilities, and enhance the abilities of their dolls. With each level, the game introduces new resources that require different strategies to acquire and manage.
Engaging Community Features
Neural Cloud offers several community features that allow players to connect with each other. Players can join a guild, chat with friends, participate in guild battles, and share resources. The game's social features add a new level of excitement and make it more interactive.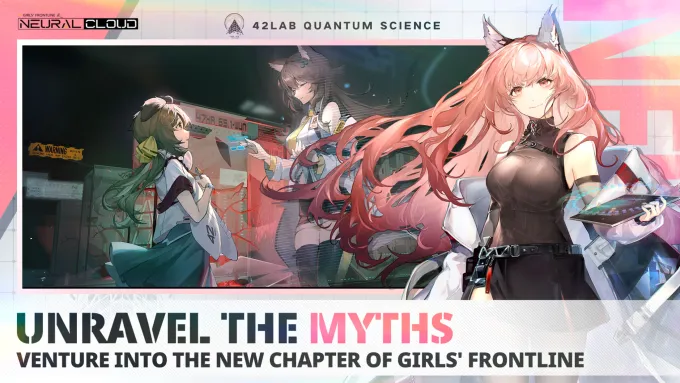 Conclusion:
Neural Cloud is an exciting new game that combines a unique storyline, intricate characters, and engaging gameplay mechanics to provide players with a truly unforgettable gaming experience. From its combat system that requires both strategy and strength, to the fun and functional construction system that allows players to customize their own Oasis, this game has something for everyone. The Exiles, your loyal Dolls, are waiting for you to train them and help them break free of the shackles on their neural clouds. Uncover their hidden pasts and expand the ranks of the Exiles to build the ultimate team. The game's meticulously designed settings and characterization add to its immersive quality, and the diverse paths to victory provide players with endless possibilities. With all of these amazing features and more, it's no wonder why Neural Cloud is quickly becoming a fan favorite. So, if you're looking for an exciting new game to play, be sure to check out Neural Cloud and keep an eye out for more amazing content on our blog.
Survive the Fantasy World of Dawnlands

2023-05-31

Tom Clancy's Rainbow Six Mobile - Your Favourite Competitive Multiplayer Upcoming on Android Platform

2023-05-31

Blaze Through the Galaxies in Honkai Star Rail

2023-05-31

Geometry Dash Lite - Gameplay Insights and Review

2023-05-31