TikTok Installation tutorial:How to play TikTok on PC
2022-07-10
The following steps will teach you how to download and play TikTok on PC with GameLoop.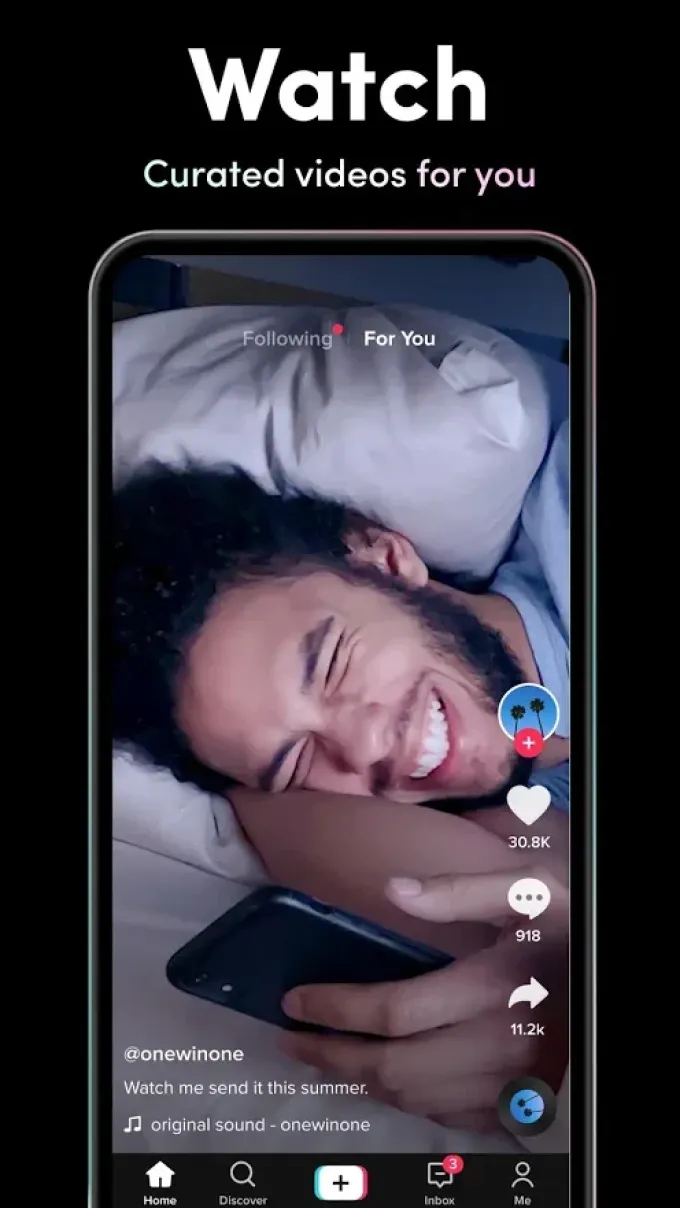 About TikTok
TikTok is the destination for mobile videos. On TikTok, short-form videos are exciting, spontaneous, and genuine. Whether you're a sports fanatic, a pet enthusiast, or just looking for a laugh, there's something for everyone on TikTok. All you have to do is watch, engage with what you like, skip what you don't, and you'll find an endless stream of short videos that feel personalized just for you. From your morning coffee to your afternoon errands, TikTok has the videos that are guaranteed to make your day.
We make it easy for you to discover and create your own original videos by providing easy-to-use tools to view and capture your daily moments. Take your videos to the next level with special effects, filters, music, and more.

■ Watch endless amount of videos customized specifically for you
A personalized video feed based on what you watch, like, and share. TikTok offers you real, interesting, and fun videos that will make your day.
■ Explore videos, just one scroll away
Watch all types of videos, from Comedy, Gaming, DIY, Food, Sports, Memes, and Pets, to Oddly Satisfying, ASMR, and everything in between.
■ Pause recording multiple times in one video
Pause and resume your video with just a tap. Shoot as many times as you need.
■ Be entertained and inspired by a global community of creators
Millions of creators are on TikTok showcasing their incredible skills and everyday life. Let yourself be inspired.
■ Add your favorite music or sound to your videos for free
Easily edit your videos with millions of free music clips and sounds. We curate music and sound playlists for you with the hottest tracks in every genre, including Hip Hop, Edm, Pop, Rock, Rap, and Country, and the most viral original sounds.
■ Express yourself with creative effects
Unlock tons of filters, effects, and AR objects to take your videos to the next level.
■ Edit your own videos
Our integrated editing tools allow you to easily trim, cut, merge and duplicate video clips without leaving the app.

About GameLoop
As a brand-new game emulator launched in 2018, GameLoop entered the global market and became the best android emulator for brand recognition. With GameLoop, users can download and use hundreds of mobile games and applications on PC for free. After rebranding from Tencent Gaming Buddy to GameLoop in 2019, we hope to support not only mobile games, but also PC games and web games.
Now GameLoop has over 50 million monthly active users around the world and distinctive categories including classic First-person shooting game (FPS), Multiplayer Online Battle Arena Games (MOBA), Auto Mobile, Role-playing game (RPG), Arcade and more. With unique game sources, GameLoop is the Official android emulator for PUBG Mobile, Call of Duty Mobile and Arena of Valor. So far, there are over 1000 most popular games provided in GameLoop.
Providing self-innovated AOW engine, exclusive payment, security, and accelerator solution, together with resourceful multi-platform games, live, video, voice-social system, and news steam, GameLoop aims to give one-stop game service to both players and game developers.
How to download GameLoop
Search for GameLoop on the search engine, or click here to go directly to the official website.(https://www.gameloop.com)
If you have problems during the installation, you can go to the Support Center.(https://www.gameloop.com/support)

How to download TikTok
Step 1. Launch GameLoop and search TikTok on GameLoop.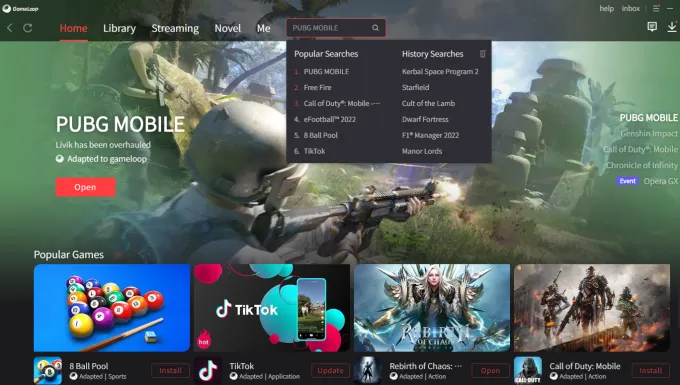 Step2. Find the game you want to download and click the install button to download and install it.

Step3.The emulator will automatically launch and install the game. After a few minutes, you will be able to play TikTok on PC with Gameloop.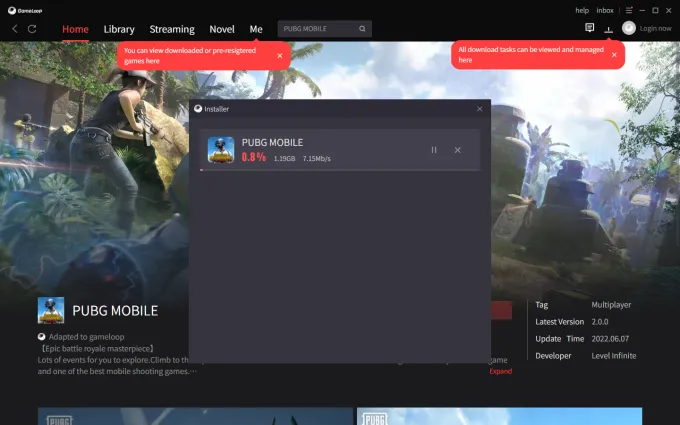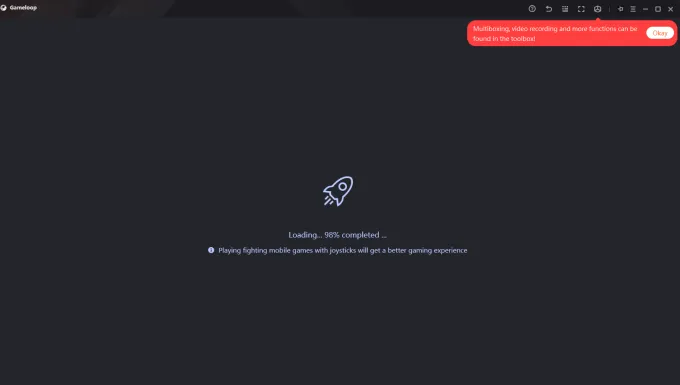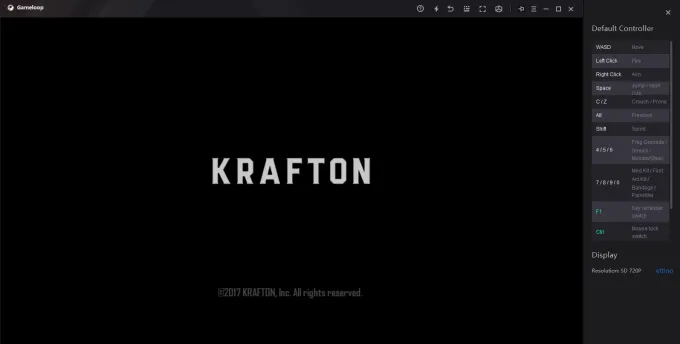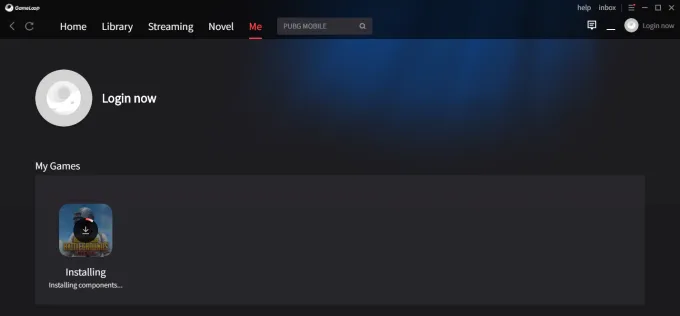 Emulator settings
Open the settings menu of Gameloop. in the settings window, you can customize the game resolution, window size, model settings, update screen recording, screen capture position, etc.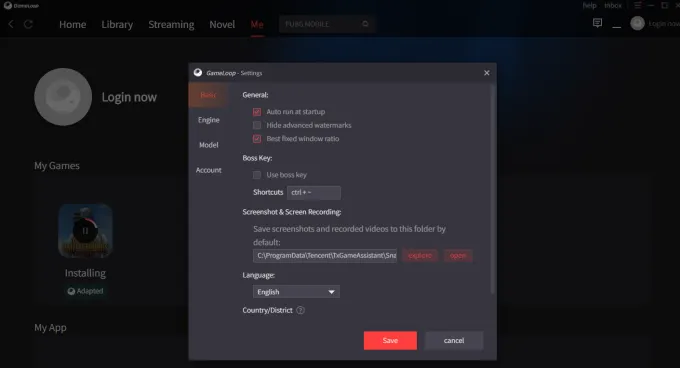 Multi-window and other game settings
Find the multi-window button, click it and open multi-window.

Enable emulator recording settings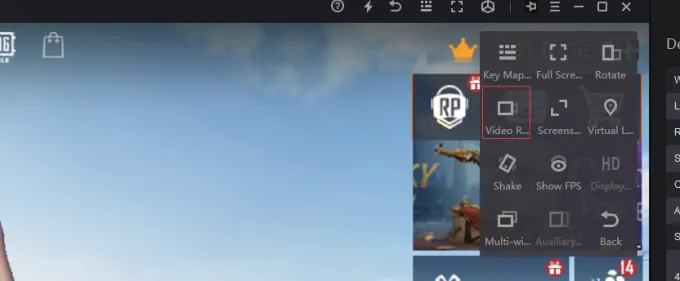 Emulator key mapping setting
Click F1 to open the emulator keys mapping.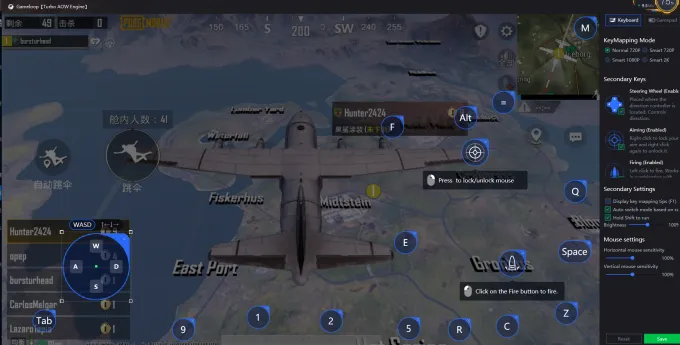 Open the toolset to enable Full Screen, Video Recording, Screenshot, and Virtual Location.