Top 5 Best Racing Games for Android to Play
2023-03-22
Racing games have always had a special place in our hearts and for all the good reasons. They make our hearts pump like nothing else with their exhilarating gameplay and intense challenges. And while the gaming industry is filled to the brim with many racing games, we are here to only look for the best!
From gorgeously realistic titles to super fun arcade adventures, we have got everything you need under one roof. Here are the top 5 best racing games for android to catch up with the year before it's too late.
Asphalt 9 Legends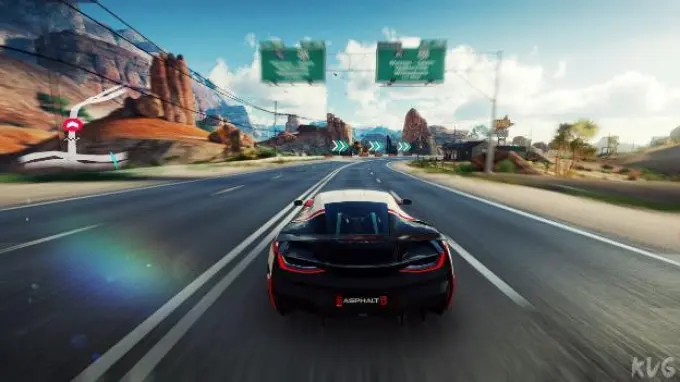 There is no denying the fact that Asphalt franchise has produced some of the best racing games of all time. And since we are only here for the best, we can't really go wrong with the latest in the long line of incredible releases, Asphalt 9 Legends. The game has already received a ton of overwhelmingly positive reviews from both players and critics alike. Ashpalt 9 Legends features intense races, stunningly gorgeous visuals, fun arcade-y physics, and a ton of exotic cars to pick from!
If you're a fan of arcade-style racing games, then Asphalt 9 is the game for you. With over 70 supercars, including Lamborghinis and Ferraris, and a vast array of tracks and game modes, Asphalt 9 offers endless hours of high-speed fun. The graphics are stunning, the controls are smooth, and the gameplay is addictive. It's no wonder Asphalt 9 has bagged over 10 million downloads on the Google Play Store.
GRID Autosport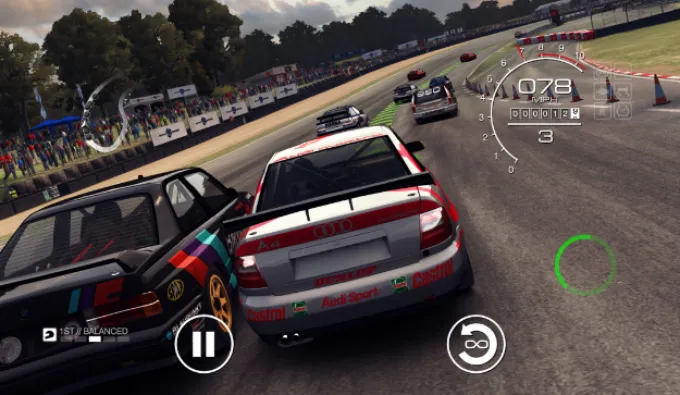 If arcade-style racing games are not your thing and you are looking for some intense realism, GRID Autosport might just be what you are looking for. The game was initially released for PC but the high demand forced the developers to bring this beast to Android. However, this game is not for the faint of heart. With 100 cars, 100 tracks, and a variety of game modes, you'll need to master the art of driving to succeed in this game.
Grid Autosport comes with stunningly gorgeous visuals and the gameplay is super challenging yet equally rewarding. The game will have you immersed in an all-so realistic simulation experience that is hardly seen on mobile devices. So, if you're looking for a racing game that will push your skills to the limit, GRID Autosport is the game for you.
Rush Rally 3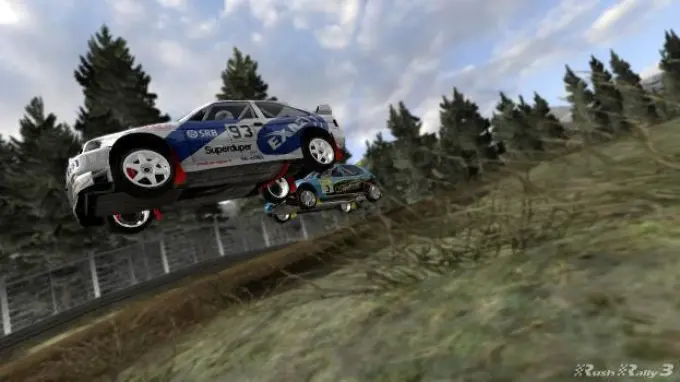 I can't think of a better option when it comes to rally games other than Rush Rally 3. It's one of the best racing games on mobile devices that heavily focuses on providing the best rally experience. Rush Rally 3 is the latest and greatest entry in the series of highly addicting racing games with years of refinement.
With over 72 tracks, dynamic weather, and realistic physics, Rush Rally 3 offers a true-to-life rally racing experience. That's something that makes Rush Rally 3 a standout in the racing game genre. Games like these are rare to find on mobile devices. So, Rush Rally 3 is the closest you can get to experiencing console-like gameplay.
Horizon Chase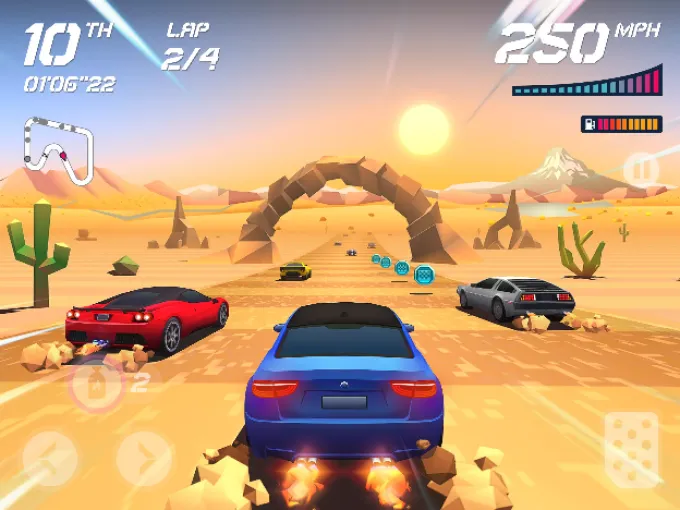 Feeling nostalgic? Well, we have got just the game you are looking for! Horizon Chase is the modern-day version of the retro arcade racing games that we all loved in our childhood. With cute-looking visuals and a plethora of vehicles, Horizon Chase creates a unique gameplay experience that takes you back to the good'ol days of arcade racing.
Ofcourse, there are many modern additions that increase the replayabililty of the game to let you have a blast of a time for a very long time. One of the standout features of Horizon Chase is its sense of progression. As players progress through the game and unlock new cars and tracks, they also unlock new game modes and challenges, keeping the game fresh and exciting. A must-play for players of the 90s!
Need for Speed: No Limits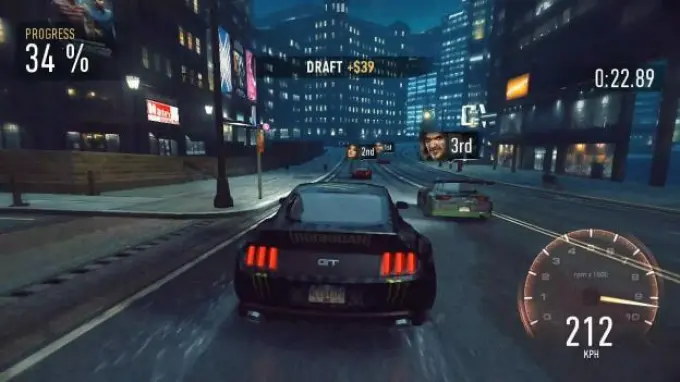 There's a very good chance that you have already played this game but if you haven't, you are missing out on a gem of a racing game. NFS No Limit is one of the greatest entries to the franchise that is dedicated to all the NFS lovers on mobile devices. With over 1,000 car customizations, intense racing action, and stunning graphics, Need for Speed No Limits is a game that will keep you coming back for more.
Whether you're into street racing or drifting, this game has something for everyone. This game is perfect for players who enjoy the unique racing experience of NFS where the boundaries between arcade and realism blur out to create a unique blend, not seen anywhere else.
Conclusion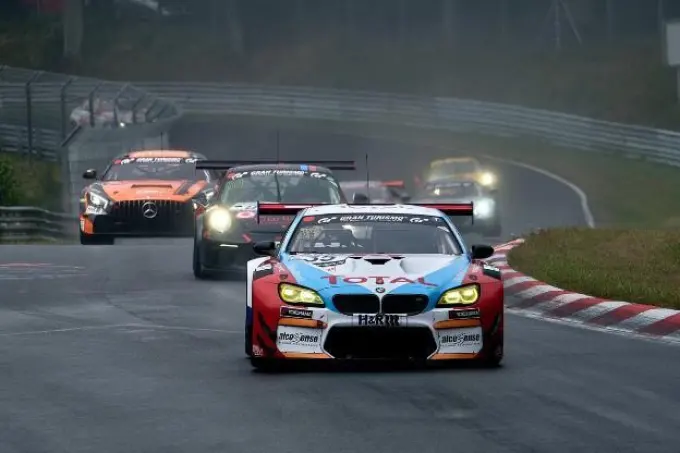 That brings us to the end of this list, I am pretty sure you will find just the game you are looking for from this list. Whether you are a 90s kid craving some old-school racing or someone who loves realistic gameplay experience, this list has got you covered.
Survive the Fantasy World of Dawnlands

2023-05-31

Tom Clancy's Rainbow Six Mobile - Your Favourite Competitive Multiplayer Upcoming on Android Platform

2023-05-31

Blaze Through the Galaxies in Honkai Star Rail

2023-05-31

Geometry Dash Lite - Gameplay Insights and Review

2023-05-31