The Ultimate Honor of Kings Heroes Roster
2023-03-23

Download
About Honor of Kings
Honor of Kings is a massively popular mobile game developed by TiMi Studio Group and published by Tencent Games. The game is a multiplayer online battle arena (MOBA) game that has been downloaded over 100 million times globally. It is also one of the world's most-played MOBA games and has garnered a huge following in Asia, particularly in China.
Table Of Contents

About Honor of Kings
The need for a Tier List
How we made the List
The Tier List:
Conclusion
The game is played in a 5-on-5 format, where players are divided into two teams and compete to destroy the enemy team's base. Players control a hero character with unique abilities and work together with their team to outmaneuver the enemy team and capture objectives on the map. The game requires strategy, quick reflexes, and coordination with teammates.
One of the reasons for Honor of Kings' popularity is its accessibility. The game is free-to-play, and it can be downloaded on both iOS and Android devices. It is also relatively easy to learn, making it appealing to casual and hardcore gamers. The game's graphics and sound design are also top-notch, which adds to its appeal.
Another reason for the game's success is its intense esports scene. Honor of Kings has a dedicated esports league, the King Pro League (KPL), which attracts top players from around the world. The KPL has a massive following in China and has helped to legitimize Honor of Kings as a serious competitive game.
The need for a Tier List
A tier list is a valuable tool for players in any competitive game, including Honor of Kings. It provides a ranking of characters based on their overall strength and viability in the game, allowing players to make informed decisions about which characters to use and which ones to avoid.
For players who are just starting out in Honor of Kings, a tier list can be especially helpful. With over 100 characters to choose from, it can be overwhelming to try and figure out which ones are the best for your playstyle. A tier list can help narrow down the options and provide a starting point for players to explore different characters and their abilities. In addition, a tier list can also be useful for more experienced players who want to stay up-to-date on the current meta of the game. As new characters are added and balance changes are made, the tier list can shift, reflecting which characters are currently the strongest and which ones have fallen out of favor. By keeping an eye on the tier list, players can make adjustments to their strategy and character choices to stay competitive in the game.
Of course, it's important to keep in mind that a tier list is not the be-all and end-all of character selection. While a high-ranking character may be powerful in certain situations, it may not be the best choice for every player or every match. Other factors such as personal playstyle, team composition, and individual skill level can also come into play when choosing a character.
Ultimately, a tier list is a helpful tool for players looking to improve their performance in Honor of Kings. It can provide a starting point for new players and help experienced players stay on top of the ever-changing meta of the game. However, it's important to use the tier list as a guide, rather than a strict set of rules, and to experiment with different characters to find what works best for you.
How we made the List
This Tier List is a little different from our other ones. In this, we won't segregate characters in common tiers such as S, A, B, etc but rather in the game's own roles: Marksman, Mage, Assassin, and more. And we'll also give some brief about the characters.
During the making of this list, we took into account the usefulness of heroes in different aspects such as team fighting, individual pushing, and their relative usability according to their class. For example, when evaluating Marksmen heroes, we focused on their DPS output since their main objective is to deal as much damage as possible as the game progresses. We found that Marksmen heroes typically have the highest DPM (Damage Per Minute) in the late game. In contrast, when evaluating Support heroes, we placed greater emphasis on their utility, such as their ability to heal, control crowds, and provide buffs. By considering each hero's strengths and weaknesses within their respective classes, we were able to create a comprehensive list of top-performing heroes in Honor of Kings.
The Tier List:
Best Marksman Heroes
Marksman heroes in Honor of Kings are ranged attackers that specialize in dealing physical damage from a distance. They are considered "Carry" heroes and require protection to reach their full potential in the late game. In team fights, they often stay in the backline and deal damage from afar, relying on their teammates to protect them.
1. MARCO POLO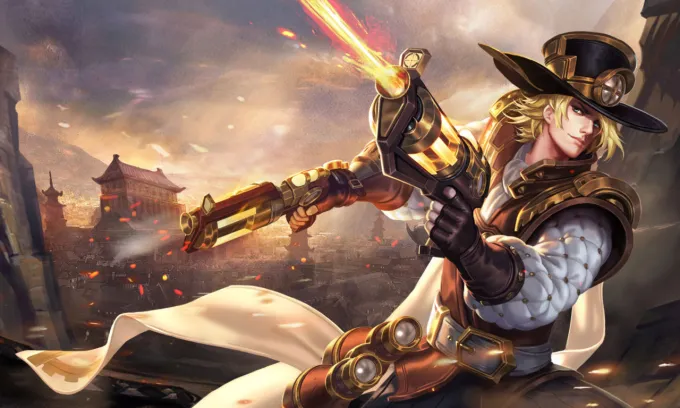 Marco Polo is a ranged Deft Marksman in Honor of Kings, with a first active ability called Gorgeous Revolver that shoots magical bullets dealing physical damage to enemies in a straight line. He gains 10% movement speed and recovers 10 energy per bullet hit, and the number of bullets fired by the skill is affected by his attack speed. His passive ability, Chain Reaction, launches two shots for each normal attack, with the first shot dealing 70% of the physical bonus point and the second shot dealing 40%. His ultimate ability, Fevered Barrage, increases his movement speed by 10% when attacking, inflicting physical damage, and triggering the normal attack's effect. It also increases his damage and movement speed when enemy heroes are nearby.
2. GONGSUN LI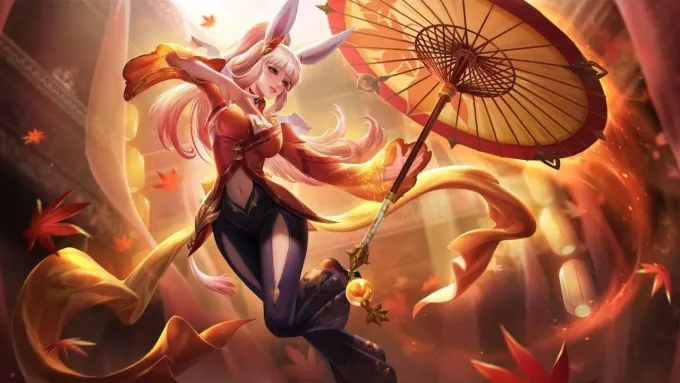 Gongsun Li, also known as "Arli," is a Deft Marksman in Honor of Kings. Her 1st active ability, Lunar Recall, allows her to dash in a chosen direction, leaving her paper umbrella in place for positioning. Her 2nd ability, Gust of Illusion, twirls and hits enemies twice, dealing magic damage and blocking incoming projectiles. Her ultimate ability, Autumn Tide, knocks back enemies and deals magic damage, throwing the umbrella if it's on her. Her passive ability, Maple Dance, applies a mark on targets that explodes in a small AOE after four charges, dealing magic damage. Using abilities with the umbrella on her adds an extra projectile to her basic attack, dealing additional physical damage.
3. JUNIPER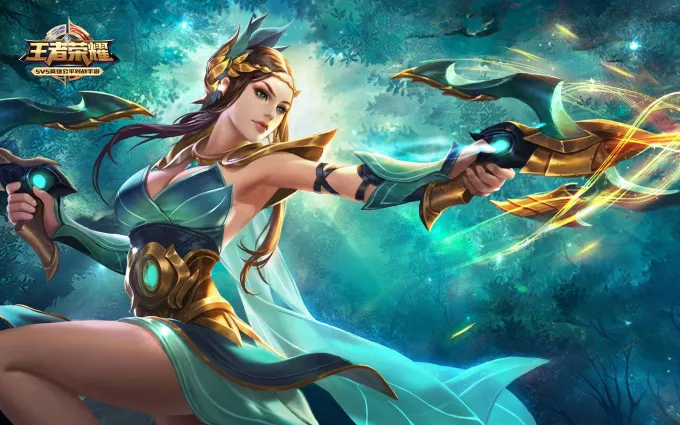 Juniper, also known as Consort Yu, is a Combo Marksman in Honor of Kings. Her passive ability, Forest's Blessing, has a 25% chance of shooting two bolts, dealing a total of 100 (+120% AD) physical damage, and reducing the enemies' movement speed by 15% for 2 seconds, which can be stacked up to 3 times. Juniper's 1st active ability, Oak Bolt, charges a powerful beam in a straight line, dealing 365/540/715/890/1065/1240 (+200% AD) physical damage to the first enemy on the path, and 15% reduced damage to subsequent enemies hit, capped at maximum 40% reduced damage.
Best Tank Heroes
Tank heroes in Honor of Kings are responsible for leading the charge into battle and absorbing damage from enemy attacks to protect their team. They often have high durability, crowd control, and initiation abilities to control the battlefield and disrupt the enemy team. Tank heroes are essential for team fights, pushing objectives, and defending towers. They can also act as the primary front line and engage in melee combat to provide cover for their allies.
1. KAI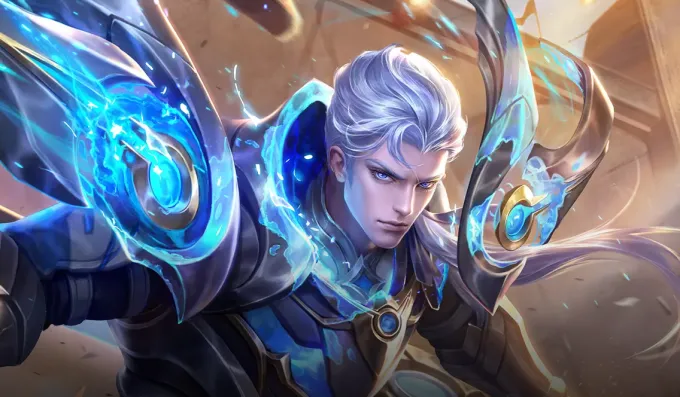 Kai is a melee tank hero in Honor of Kings, classified as an Assassin Fighter. His 1st active ability, Vortex Brand, throws his blade in a target direction, dealing damage to the first enemy hit and reducing their movement speed. The blade then bounces between nearby enemies, dealing damage and reducing movement speed. After completing all possible hits, the blade returns to Kai, recovering health and boosting attack and movement speed. Kai's ultimate ability, Invincible Warrior, enhances himself for 8 seconds, giving him increased physical attack, movement speed, damage blocking, and dealing damage to nearby enemies every 0.5 seconds.
2. SUN CE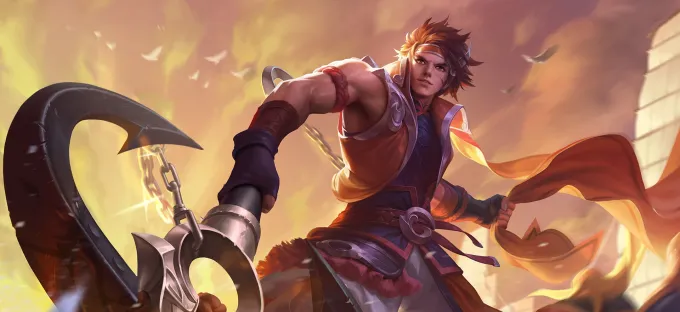 Sun Ce is a melee tank in Honor of Kings that can become very tanky through his passive ability and has great crowd control skills. His basic attacks increase his enhanced attack, which heals him when he attacks six times in a row. He gains armor when he receives damage, up to a maximum of six stacks. Sun Ce's first active ability, Wave Render, allows him to dash in a specific direction, dealing damage and launching enemies into the air. His ultimate ability, Set Sail, allows him to pilot a ship forward, dealing damage to enemies and knocking them back. He can jump out of the ship, and when it collides with a wall or enemy, it will explode, dealing damage, launching enemies, and reducing the armor of hit targets for 4 seconds. Sun Ce's abilities make him a versatile tank that can control the battlefield and protect his allies.
3. ECLIPSE
Eclipse is an Attack Fighter melee tank in Honor of Kings, whose passive ability creates a dark orb dealing damage to enemies and recovering health for herself, with up to 3 orbs possible. Her first ability creates more dark orbs surrounding her permanently that deal AOE-targeted magical damage. Her ultimate ability is a single-targeted crowd control skill that suppresses the target for 2.2 seconds, during which time she and the enemy hero share incoming damage. When casting the ultimate, Eclipse instantly gains three Dark Orbs.
Best Mage Heroes
Mage heroes in Honor of Kings are typically ranged heroes that deal magical damage from a distance. They often have strong burst damage and crowd control abilities, but tend to have lower health and defense compared to tanks or fighters. Their main role is to deal damage from afar, control the battlefield, and support their allies with spells and abilities that can turn the tide of battle.
1. NUWA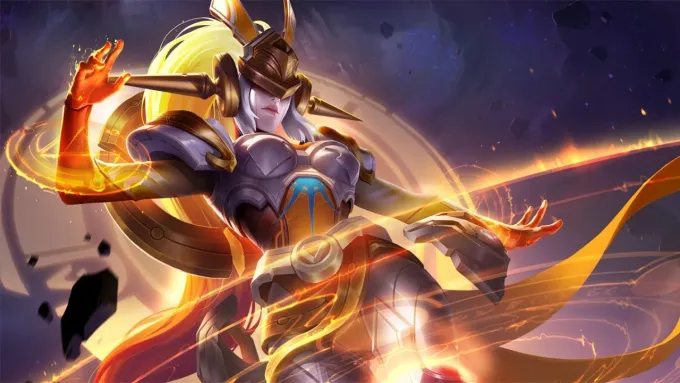 Nuwa is an Artillery Mage in Honor of Kings. Her passive ability, Brilliant Guidance, increases her vision and range of basic attacks and abilities. Her abilities mark heroes, and attacking the marked hero increases move speed and heals Nuwa and her allies. Her first ability, Command Radiate, deals magic damage in a polygonal shape and unfolds a cross-shaped array causing more damage to the hit enemy's center. Her ultimate ability, Command Destruction, releases a pure burst of unmaking energy in a global line target, dealing magic damage to enemies on the path after a short delay.
2. KONGMING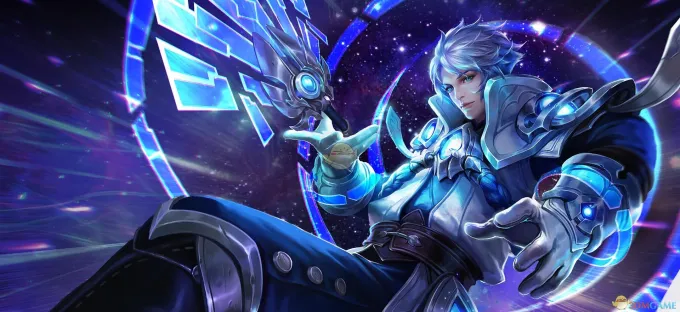 Kongming is an Ambush Mage in Honor of Kings who gains Mark stacks by hitting enemies with his skills. Upon reaching 5 stacks, he summons 5 orbs to circle around him and attack nearby enemy heroes, dealing damage. His ultimate ability, Winning Strategy, channels a Spirit Bomb that deals magic damage to a targeted enemy and any hit enemies along the way, with bonus damage based on the target's missing health. If the bomb kills an enemy hero, Kongming gains max Mark stacks and a reduced ultimate cooldown. His first skill, Arcane Assault, fires three orbs that deal magic damage to enemies in their path, with subsequent orbs dealing less damage to the same enemy.
3. MILADY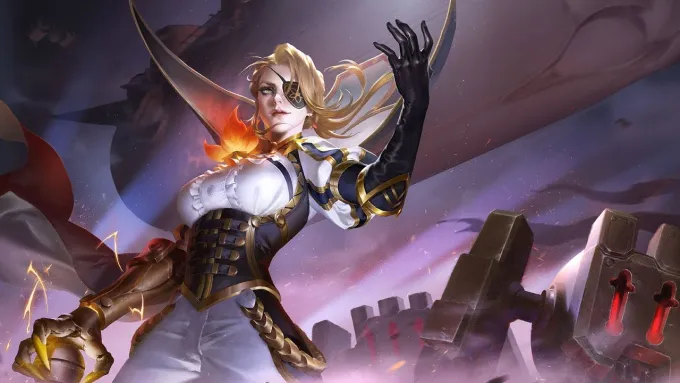 Milady is a Forward Mage in Honor of Kings with a unique passive ability that allows her to summon mechanical minions when she kills enemy minions on the battlefield. She can summon up to five mechanical minions, and they explode after eight seconds, dealing magical damage to nearby enemies. Her first active ability, Air Superiority, allows her to release an air projectile that targets the enemy's first in line of sight, dealing magical damage. After targeting twice, the aircraft attacks the nearest target, dealing additional magical damage. Her ultimate ability, Chaos Field, allows her to fire a signal device at an enemy or building, marking the target for three seconds. The marked target receives magical damage over time, and their movement speed is reduced. The mark explodes at the end of its duration, dealing magical damage to the target and its nearby enemies.
Best Assasin Heroes
Assassin heroes in Honor of Kings are designed to quickly take out enemy heroes and deal high burst damage. They typically have high mobility, allowing them to quickly move around the battlefield and catch enemies off guard. Assassins often have abilities that allow them to close gaps quickly, such as dashes or teleports. They can be difficult to play due to their squishy nature, but in the hands of a skilled player, they can be incredibly effective at taking down key targets and turning the tide of battle.
1. LI BAI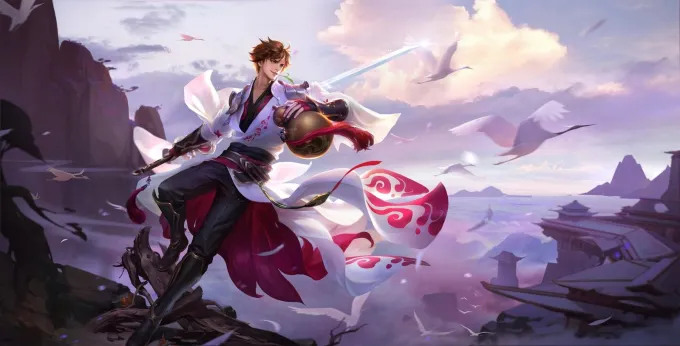 Li Bai is a Roving Assassin in Honor of Kings, with a passive ability called Way of the Sword. It allows him to gain Sword Energy for 3 seconds when he hits a non-building unit with a basic attack, accumulating up to 4 stacks. At 4 stacks, he enters an enhanced state called Way of the Sword, gaining an additional 30 Physical Attacks and unlocking the seal to his ultimate. His 1st active ability is Stupor Slash, allowing him to dash twice and deal physical damage to enemies hit, stunning them for 0.25 seconds. He can also use the ability to move back to his original position on the map before he began dashing. His ultimate ability is Flickering Fury, which imbues him with Sword Energy and allows him to slash 5 times at a target area, dealing physical damage. He removes all crowd control effects on himself while casting the skill and cannot be targeted. Damage is reduced by 15% for each subsequent hero hit, up to a maximum reduction of 30%.
2. HAN XIN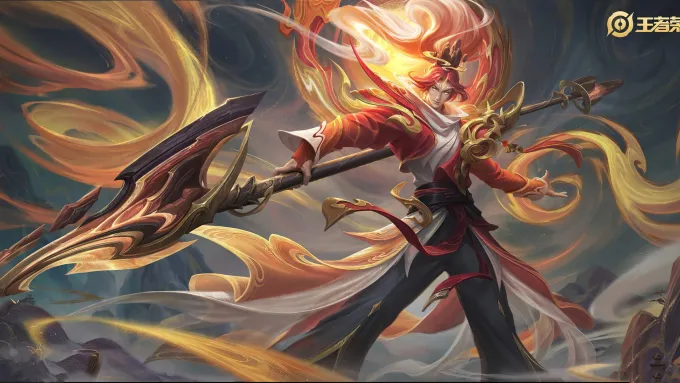 Han Xin is a Roving Assassin in Honor of Kings. His passive ability, Killing Spear, launches enemies in the air for 0.5 seconds on his fourth basic attack and he gains 50% attack speed on hitting enemies with abilities or enhanced basic attacks. His 1st active ability, Ruthless Assault, is a leap ability that can be used twice, launching enemies for 0.75 seconds with the first leap and dealing physical damage with the second. His ultimate ability, The Unrivalled Spear, executes a 4-strike flurry with his spear in a fan-shaped area, dealing physical damage to enemies within range, with the final strike launching enemies for 0.5 seconds. Han Xin is immune to crowd control effects and has 30% damage reduction while casting his ultimate.
3. PRINCE OF LANLING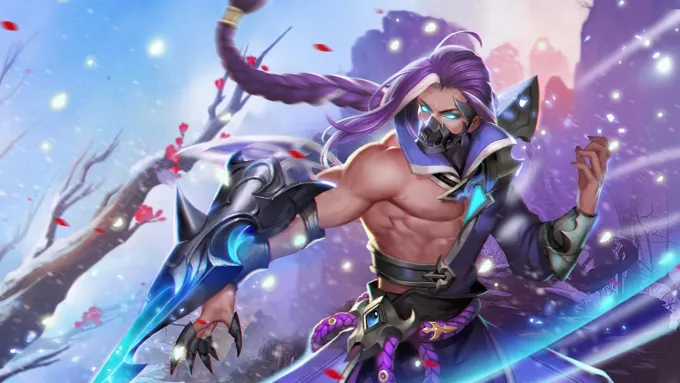 Prince of Lanling is a Burst Assassin who gains 20% movement speed towards enemies with his passive ability Secret Skill – Rush. His first active ability, Secret Skill – Split, allows him to slash nearby enemies and summon a shadow clone that randomly attacks a nearby enemy. With his second active ability, Secret Skill – Sling, he can throw a shadow dagger in a specified direction that damages enemies on its path and marks them for 3 seconds. His next attack inflicts a 1-second stun and restores health, while also dealing physical damage equal to 24% of the target's lost health. His ultimate ability, Hidden, allows him to enter an invisible state after 1.5 seconds for 30 seconds. After revealing himself, he gains a 50% attack speed boost for 5 seconds. If he remains invisible near an enemy for more than 3 seconds, the invisibility state will be automatically canceled.
Best Support Heroes
Support heroes in Honor of Kings provide assistance to their team by healing allies, providing buffs and debuffs, crowd control, and vision. They typically stay in the backline and prioritize protecting their allies, while also helping to secure objectives and control the map.
1. YARIA
Yaria is a ranged support hero in Honor of Kings, who is classified as a Buff Support. Her passive ability, Deer Spirit, transforms her into a deer, removes all crowd control effects, refreshes her ability cooldowns, and makes her un-targetable. Yaria's ultimate ability, Verdant Protector, allows her to possess an ally, granting them a huge shield that negates incoming true damage. When the ally she possesses dies, her ultimate ability cooldown is reduced by 50%. During the possession, she provides buffs to her other skills in different ways. Yaria is an excellent pick against crowd-controlling heroes in the enemy team and has a unique playstyle that works well in solo queues.
2. VOIDCALLER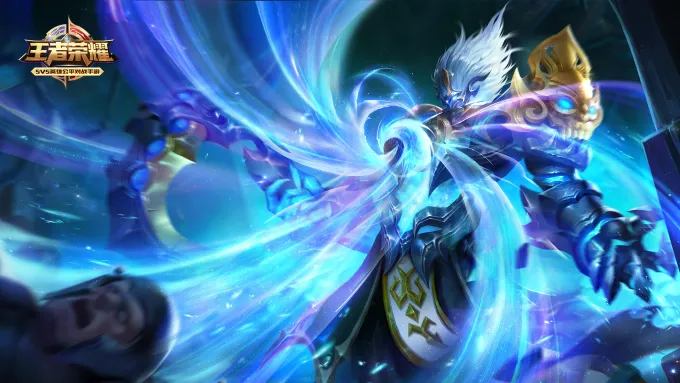 Voidcaller is a melee support that deals magical damage with his abilities. He has good damage multipliers, and his abilities can stun enemies. His 2nd active ability, Join Me, is a hook that can pull enemies toward him, deal magical damage, and stun them if marked. His ultimate ability, Into the Void, charges and opens Vacuity, dealing a total of 1920 (+288% magic attack) magical damage and giving him a shield that blocks 45 damage when cast. Voidcaller is classified as an Attack Support, making him one of the best supports in the game.
3. TIMEBENDER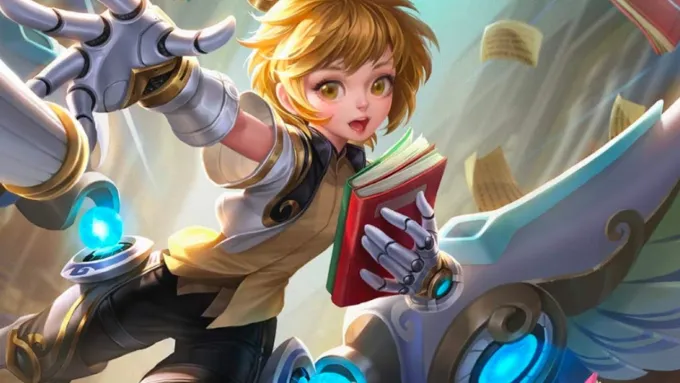 Timebender is a Tactical Support hero in Honor of Kings. He can deal consistent damage to enemies from range while also supporting allies. His abilities include Time Bomb, an AOE buffing ability Flux Capacitor, and an ultimate ability Time Lapse, which throws a bomb that unfurls an energy field, dealing magical damage to enemies and slowing them down. Interrupting an enemy's skill will silence them for 1 second.
Conclusion
With that we finally conclude this lengthy tier list. We hope you liked it and also hope t helps you start your game on the right foot. Our blog has more such content which you can check out. Till then, ee you on the other side!
Survive the Fantasy World of Dawnlands

2023-05-31

Tom Clancy's Rainbow Six Mobile - Your Favourite Competitive Multiplayer Upcoming on Android Platform

2023-05-31

Blaze Through the Galaxies in Honkai Star Rail

2023-05-31

Geometry Dash Lite - Gameplay Insights and Review

2023-05-31