Best Weapon Combinations in Free Fire PC
2022-01-13

Unduh
Free Fire has come a long way from where it started and a lot has changed throughout the years. From maps to skins, we have seen changes one after the other every season that it gets hard for a new player to keep up with the game.
But one of the most important changes that we see in Free Fire PC is definitely the weapons added and removed from the game. Because weapons play a crucial role in pushing your rank than anything else. And since 2021 is just around the corner, it's the perfect time to talk about the new weapon combinations in Free Fire that will elevate your game!
Before we start with the list, you should know that weapon combinations depend on your playstyle, and not every weapon combo that works wonders for someone else is guaranteed to work for you as well. This list also keeps in mind if you are playing Free Fire PC using Gameloop or a mobile device.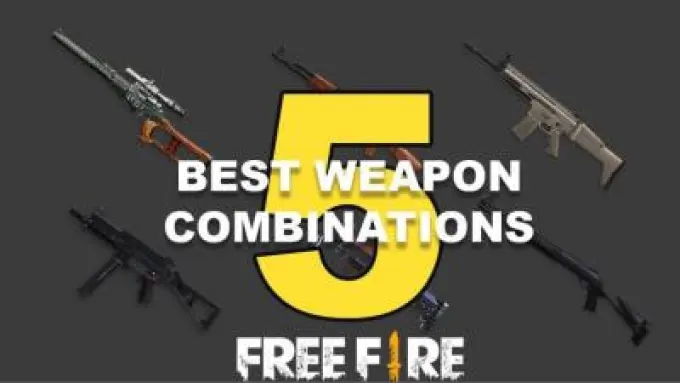 AK-47 + M1887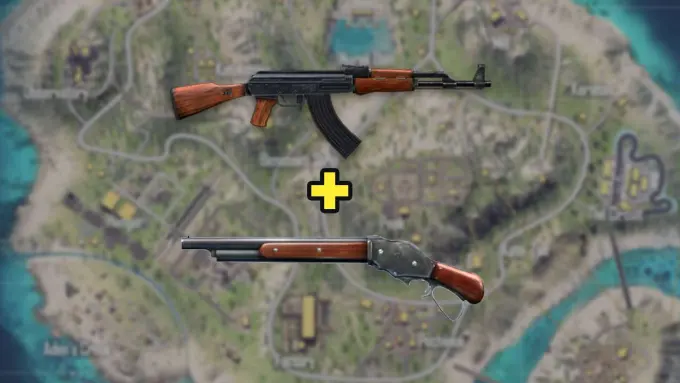 So starting with the short-ranged weapons, if you like to get up close and personal with your fights, you need to have a weapon that deals high damage and has a high fire rate as well. And for that, we have an AK-47 with high firepower and deal a great amount of damage, only if you can get the recoil under control.
And we will combine that with an M1887, which also has quite a high damage rate with comparatively low recoil for close-quarter shootings. These two weapons are an absolutely killer combo for those who are into aggressive plays and don't like to camp around far from the enemies.
M4A1 + MP40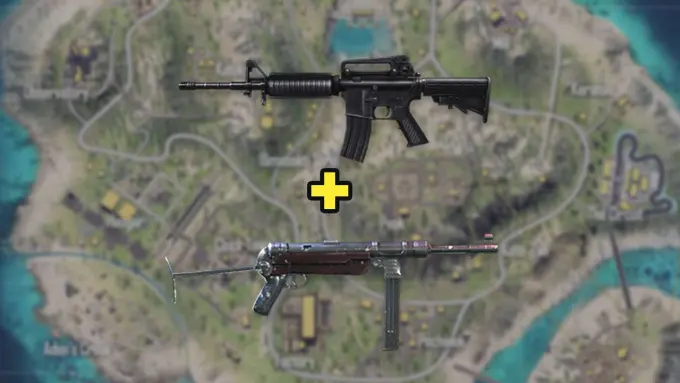 The next one on this list is M4A1 combined with MP40, this is one of my favorite combinations for both short to mid-range fights. Both of these weapons offer a high fire rate with very low recoil, which is great when you want to take out enemies from afar.
And MP40 comes in handy when the enemies move in closer to you. It has one of the best fire rates and decent damage to counter enemies' close-ranged attacks. So if you prefer a more balanced playstyle with calculated short to mid-range fights, this is the best combination for you.
Marksmen Rifle + MP40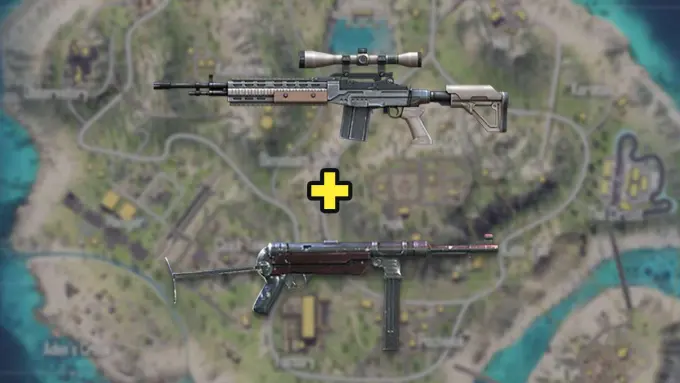 Next up, we have the Marksmen Rifle combined with an MP40. Now this one is more suitable for players who like to take out their competitors from a safe distance without getting their hands dirty. Marksmen rifle provides one of the best accuracies, great armor penetration with basically no recoil at all, and has a quick reload rate which makes it a great choice for long-range.
And in case the enemies manage to get closer to you, MP40 will help you get rid of them with a high fire rate and close-range accuracy. This combination is perfect for those, who like to camp out and play on the defensive foot.
Groza + M1014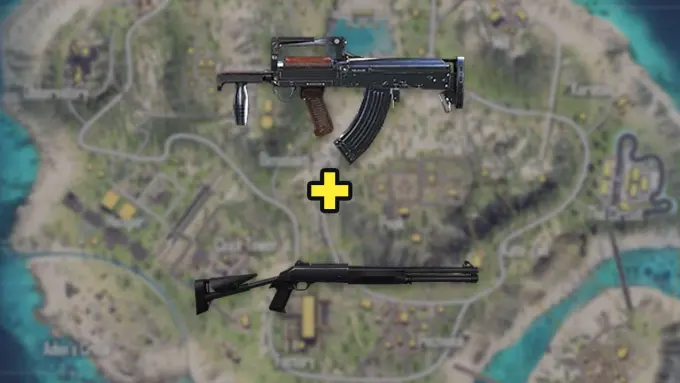 Groza is by far one of the BEST weapons in Free Fire PC and that is for many reasons. This gun comes packed with high damage, decent accuracy, high fire rate, and low recoil compared to many other AR guns in the game. And if you combine it with an M1014, you get one of the deadliest weapon combinations in the game. Whether you are using it for close-range or long-range, this combo will work just fine for both.
VSS X + MAG 7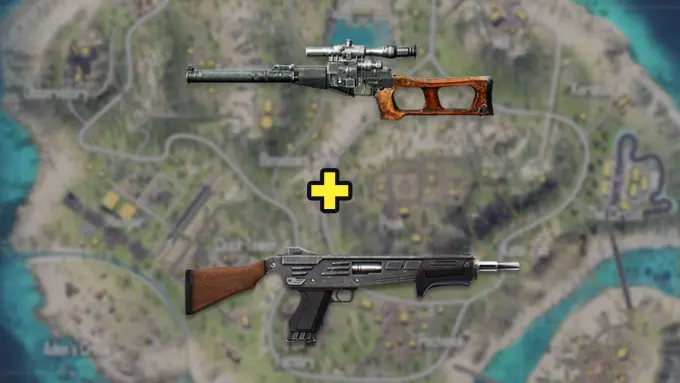 Last but definitely not least, if you like to solo matches with a defensive playstyle, you might want to use weapons that are more silent but equally as powerful to take down the enemies with ease. And for that, there's no better weapon combination than VSS X and MAG 7. These two guns are great if you want to get some sneaky kills without letting your enemies know where you are.
A lot of pro players use this combination to push rank faster and get more kills without having to need any sort of backup from their teammates. However, if you are a good shot and you are not afraid to take on some heat, definitely try out the ultimate sniper rifle, AWM.
How to Improve your Aim in Free Fire?
So now we know what the best weapon combinations are, but what good would they do if you can't use them to land shots accurately. Well, the best way to improve your accuracy is switching from touch screen to mouse and keyboard.
You will see a drastic improvement in your accuracy and it is easy to play Free Fire PC using the Gameloop android emulator. It will allow you to download and install Free Fire directly on your PC, which will increase the FPS and in turn, make your gameplay much smoother.
With Gameloop's easy keymapping controls, you won't have to learn the 4-finger or claw technique for months, you will have all the different game controls easily accessible with your keyboard keys.
Cat Mart: Building a Feline Empire, One Meow at a Time

2023-08-02

Gunstars - Battle Arena: Unleash Your Inner Warrior and Dominate the Arena

2023-07-28

Indus Battle Royale: Conquer the Ancient Realm of Warfare

2023-07-28

The Lord of the Rings: Rise to War - A Legendary Journey through Middle-earth

2023-07-27

Merge Mansion: A Magical Blend of Puzzles and Mysteries

2023-07-27