Survive the Fantasy World of Dawnlands
2023-05-31

Download
Table Of Contents
Dawnlands Gameplay
Games like Dawnlands
How to Pre-register for Dawnlands
Useful Links
Embark on an epic journey through the mystical world of "Dawnlands", from the developers of "Snowbreak: Containment Zone" a captivating fantasy realm where survival is key. Dawnlands, this self-paced adventure game will put your skills to the test as you navigate through treacherous terrain and encounter dangerous creatures. With stunning graphics and immersive gameplay, Dawnlands is a must-play for any fan of the survival genre. Embark on an epic adventure with a plethora of biomes and dynamic weather conditions that have a direct impact on your gameplay. Prepare to be captivated by the immersive experience that awaits you. With a vast array of monstrous creatures, Dawnlands offers players an exciting and diverse set of challenges to conquer. Dawnlands, the epic adventure game, features a unique crafting system where all gear is meticulously crafted. As players journey through the game, they must rely on their trusty weapons to survive the challenges that await them. In Dawlands, while weapons do have a limited lifespan, they boast impressive durability and can withstand the toughest battles. So, gear up and get ready to embark on an unforgettable journey in Dawnlands! Dawnlands is an epic adventure that will take players on a thrilling journey through a vast and immersive world. With engaging mechanics that will keep you on the edge of your seat, this game is sure to provide hours of entertainment. From exploring the unknown to crafting powerful weapons and tools, players will need to use all their skills to survive in Dawnalnds', dangerous world. Get ready to embark on an unforgettable adventure in Dawnlands!
Dawnlands Gameplay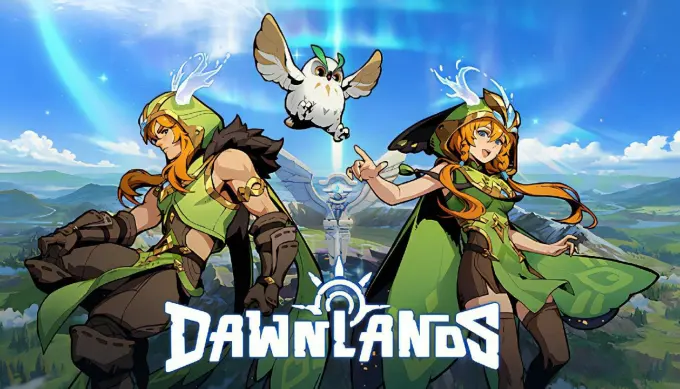 Dawnlands, is the upcoming survival open-world crafting game, with exceptional gameplay and stunning visuals. This game is trying to set a new standard in the gaming industry by combining different aspects of popular games like "Genshin Impact" and "Valheim". From the very first moment of gameplay, players are transported into a mesmerizing world that will leave them spellbound. The stunning cell-shaded visuals are a true masterpiece, with an artistic design that will take your breath away. Dawnlands sets itself apart from other survival and crafting games by offering a never-ending stream of captivating challenges, fantastic puzzles, and limitless opportunities. Each challenge is more thrilling and exciting than the last, making for an enthralling gaming experience. The standout feature of Dawnlands is undoubtedly its unparalleled level of gameplay depth and complexity.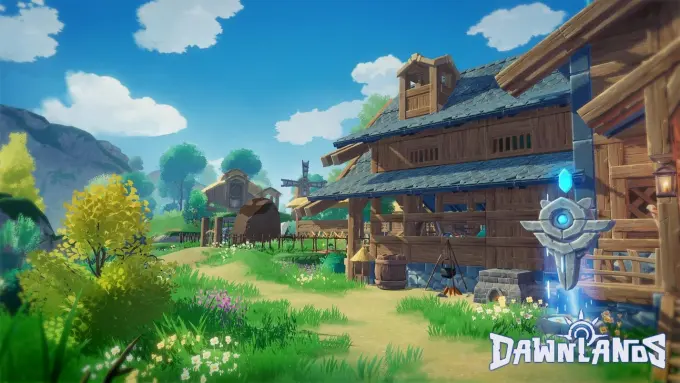 Dawnlands' unique art style and setting create an unforgettable atmosphere. Immerse yourself in a world of wonder and adventure, where emerald forests and crystalline lakes await your exploration. In Dawnlands, there is an impressive selection of customizable characters, weapons, and tools, the opportunities to make a lasting impact on this incredible world are virtually limitless. Scale towering summits and delve into enigmatic caverns, all while experiencing an intoxicating sense of awe and mystique that will ignite your imagination. This game's world is a masterpiece, waiting for you to discover its secrets.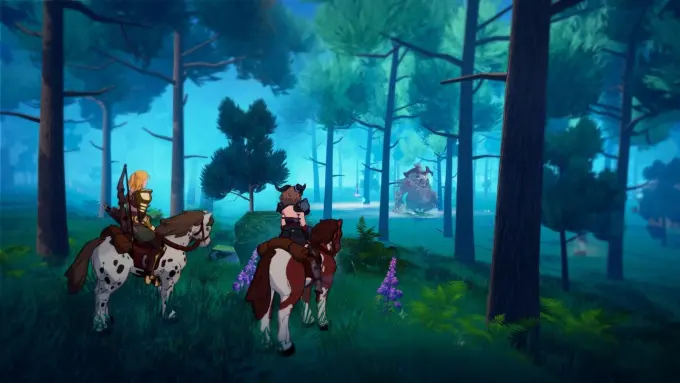 In Dawnlands, you'll venture into the wilderness to scavenge for vital resources and materials. But beware, menacing adversaries lurk around every corner, ready to attack your haven at any moment. With intricately designed fortifications, you'll be able to safeguard your territory and keep your enemies at bay. Dawnlands boasts an impressive integration of exploration, resource gathering, and base construction, creating a fully immersive and cohesive gaming experience. Get ready to be fully invested and completely enthralled in this meticulously crafted gaming experience.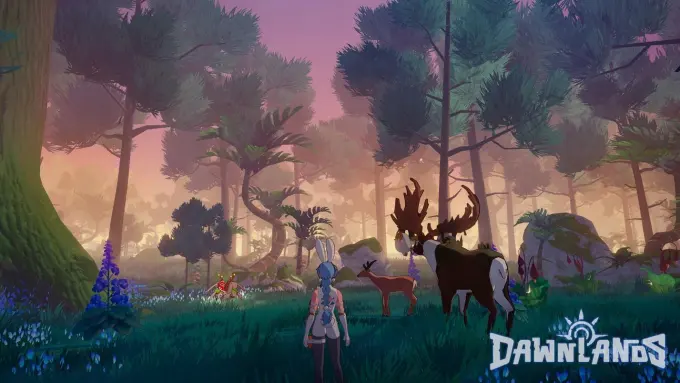 One of the greatest features of Dawnlands is that it is not a gacha game. You can explore the game and discover it all without a major payment barrier. You create your character and then choose a game mode. You can play this game in single-player mode or with a friend. Then you spawn in its glorious world. You collect materials, start crafting tools, and settle down in your basement. There is a Zelda-like weapon durability system which is quite forgiving. This game takes a lot of good inspiration from "Legend of Zelda: Breath of the Wild" Get ready to embark on an adventure of a lifetime! Embark on an unforgettable gaming journey with this exceptional title that promises to deliver an unparalleled experience. Whether you're a fan of survival games, crafting games, or simply crave a remarkable adventure, this game is a must-play. Don't miss out on the chance to add this title to your list of gaming triumphs. Embark on an epic odyssey like no other and immerse yourself in the captivating world of Dawnlands! Are you ready to take on this adventure?
Games like Dawnlands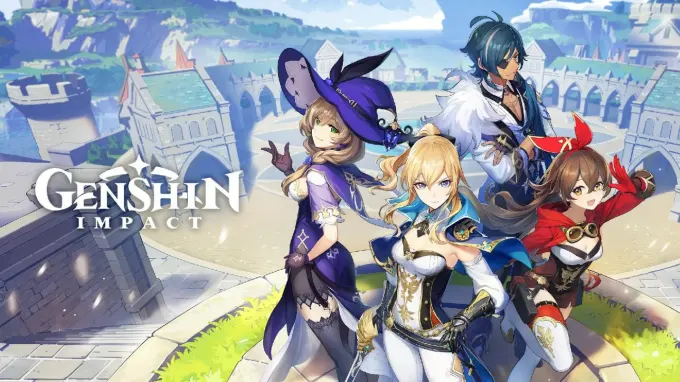 The gaming industry has been taken by storm by Genshin Impact, an exceptional open-world action role-playing game. The game takes place in the beautiful fantasy world of Teyvat, and it promises a huge adventure full of exploration, battle, and a complex plot. Genshin Impact is similar to Dawnlands as it stands out thanks to its stunning aesthetics, expansive and varied vistas, and the deep, hidden-object-filled universe. As they explore the vast world, players come into contact with a colorful cast of people, many of whom have special skills and backstories, from which Dawnlands has taken inspiration of. Genshin Impact's action-packed battles, challenging puzzles, and exciting character development have captivated millions of players across the world. We recommend this game if you like Dawnlands' art style.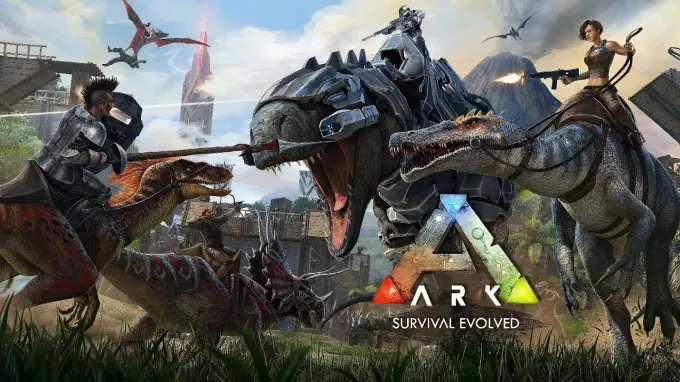 Playing ARK: Survival Evolved is like being dropped into a prehistoric world full of peril and uncharted wilderness; it's an exciting and immersive survival game similar to Dawnlands. The challenge of staying alive begins the moment you awaken on an unknown island full of dangerous landscapes, towering dinosaurs, and other dangerous creatures. The uniqueness of ARK lies in the fact that in addition to gathering materials and constructing shelters, players can also establish friendships with and ride on the backs of powerful dinosaurs, just like Dawnlands. A fascinating and ever-evolving gaming experience awaits players in ARK, with its large and diverse open world, dynamic weather systems, and rich advancement system that pushes them to adapt, develop thriving communities, and finally reveal the secrets of this prehistoric paradise. ARK: Survival Evolved provides an exciting experience that will have you on the tip of your seat and coming back for more, whether you enjoy competitive PvP or prefer to work together with your pals, similar to Dawnlands' core mechanics. We recommend this game if you like Dawnlands' base-building mechanics.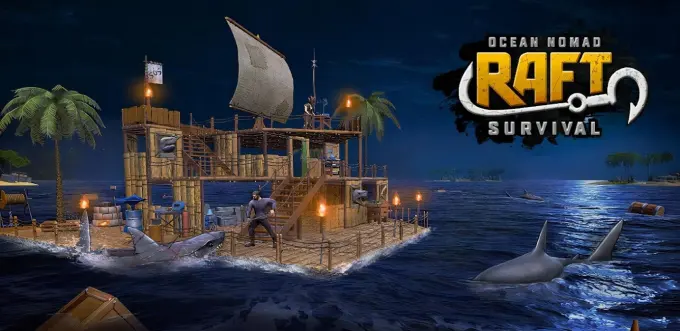 In Raft Survival: Multiplayer, you will be immersed in a dramatic nautical survival scenario. In this co-op adventure, you and your friends are floating helplessly on a makeshift raft, armed only with a hook and the will to stay alive. Your primary goal is to survive the perilous seas, gather supplies, and build a larger raft so that you can call it home, just like Dawnlands. Players can join forces with friends or strangers online to face the perils of the open sea and experience the game's fascinating blend of exploration, crafting, and teamwork. Similar to Dawnlands, as a team, you can explore the worlds and the oceans below in search of riches, battle with ferocious sharks, and uncover mysterious atolls. Raft Survival: Multiplayer is an intense and thrilling adventure that puts a premium on teamwork and survival, as players work together to gather supplies, build a raft, and protect themselves from the elements. So get up some pals and head off on an exciting cooperative adventure in Raft Survival: Multiplayer, where you'll face off against the perils of the open and harsh waters. We recommend this game if you like the multiplayer aspect of Dawnlands.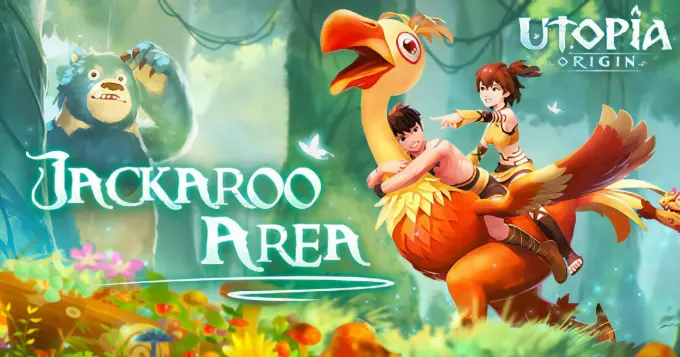 Utopia: Origin is a massively multiplayer online role-playing game (MMORPG) that immerses players in a beautiful and open world filled to the brim with opportunities. In this game, you play as a character who has washed up on a mysterious island and must now find a way to survive, explore, and create. The art style is quite similar to Dawnalnds. Utopia: Origin allows players to forge their own path by blending crafting, construction, farming, and combat seamlessly. The game offers a deep and engaging experience, enticing players with its sophisticated gameplay mechanics and fascinating quests as they build majestic constructions, cultivate crops, tame and ride wondrous beasts, and explore hazardous dungeons. Players in Utopia: Origin can form alliances, trade products, and engage in exciting PvP combat with one another because to the game's robust community features, just like Dawnlands. Utopia: Origin is a thrilling and limitless virtual universe where players can unleash their creativity, solve challenges, and embark on epic adventures thanks to its vast world, extensive character customization, and ever-growing assortment of material. We recommend this game if you like the overall feeling of Dawnlands.
How to Pre-register for Dawnlands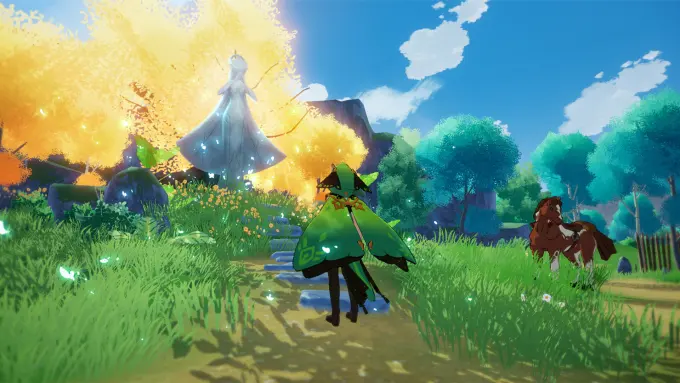 You can pre-register for the Dawnlands game by doing the following:
Visit the official website or shop for the game. Visit the Dawnlands game's official website. Find the pre-registration option on the website or app page, and look for a pre-registration button. Provide your email for further notifications. You can alternatively visit the google play store and pre-register the game on "Google Play Store". Now wait for further emails from the developer or any notifications from Google Play Store about when the game is going to be dropped. The game will be released sometime in 2023.
Useful Links
Dawnlands on GameLoop: https://www.gameloop.com/game/adventure/dawnlands-on-pc
Dawnlands Website: https://dawnlands.amazingseasun.com
Dawnlands on Google Play:
https://play.google.com/store/apps/details?id=com.xishanju.codess.intl&pli=1
Dawnlands on Facebook: https://www.facebook.com/Dawnlands2022/
Cat Mart: Building a Feline Empire, One Meow at a Time

2023-08-02

Gunstars - Battle Arena: Unleash Your Inner Warrior and Dominate the Arena

2023-07-28

Indus Battle Royale: Conquer the Ancient Realm of Warfare

2023-07-28

The Lord of the Rings: Rise to War - A Legendary Journey through Middle-earth

2023-07-27

Merge Mansion: A Magical Blend of Puzzles and Mysteries

2023-07-27