Legend of Slime Latest Redeem Codes March 2023
2023-03-16

Legend of Slime: Idle RPG
Download
About Legend of Slime
Legend of Slime is a fun and addictive Android game that has gained a lot of popularity since its release. The game features a variety of different levels, each with its own set of challenges and obstacles that players must overcome in order to progress to the next level. The gameplay is simple and easy to pick up, but it becomes more complex as you progress through the game.
In Legend of Slime, you play as a small and adorable slime creature that must navigate through a series of levels filled with enemies and traps. Your goal is to reach the end of each level and defeat the boss that awaits you. Along the way, you must collect coins and power-ups that will help you on your journey.
Table Of Contents

About Legend of Slime
Redeem Codes in Legend of Slime
Latest Legend of Slime Redeem Codes
How to Redeem Codes:
Where to get more Legend of Slime Codes
One of the things that make Legend of Slime so fun to play is the variety of enemies and obstacles that you'll encounter. Some levels feature flying enemies that you must avoid, while others have platforms that disappear after a certain amount of time. As you progress through the game, you'll encounter new enemies and obstacles that require different strategies to overcome. In addition to the main levels, Legend of Slime also features bonus levels that you can unlock by collecting special items hidden throughout the game. These bonus levels are often more challenging than the main levels, but they also offer greater rewards.
Another feature that sets Legend of Slime apart from other Android games is its graphics and design. The game features colorful and cute graphics that are sure to put a smile on your face. The levels are also well-designed, with a lot of attention to detail and creativity. The controls in Legend of Slime are simple and intuitive. You move your slime creature by swiping left or right on the screen, and you can jump by tapping the screen. The controls are very responsive, which is important for a game that requires precise movements.
One of the criticisms of Legend of Slime is that it can be a bit repetitive. The levels tend to follow a similar pattern, and the enemies and obstacles can start to feel a bit stale after a while. However, the game does offer enough variety to keep you interested, especially if you're the type of person who enjoys trying to beat your high score.
Overall, Legend of Slime is a fun and engaging Android game that is worth checking out. Its simple gameplay, cute graphics, and challenging levels make it a great choice for anyone who enjoys casual games. Whether you're looking for a game to play during your commute or a way to pass the time, Legend of Slime is definitely worth a download.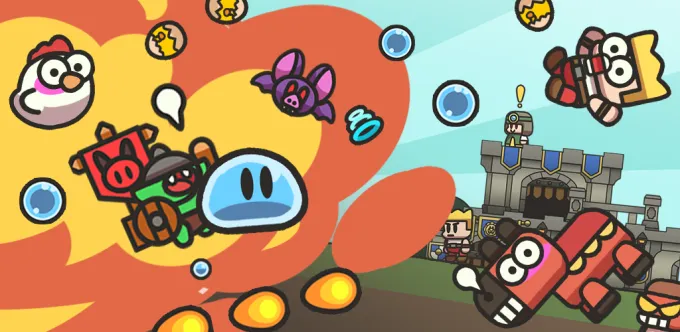 Redeem Codes in Legend of Slime
Redeem codes are a type of promotional code that game developers use to incentivize players to engage with their game. These codes are unique strings of characters that can be entered into the game to unlock exclusive content, bonuses, or rewards.
In the mobile game Legend of Slime, redeem codes are no exception. By redeeming these codes, players can obtain various in-game items that are not obtainable through regular gameplay. Redeem codes in Legend of Slime can provide players with a wide range of rewards, such as gems, coins, items, skins, and much more.
Redeeming codes in Legend of Slime is a straightforward process. Keep reading to get the latest codes and also learn how to redeem them. Players should keep in mind that redeem codes in Legend of Slime have an expiration date and can only be used once per account. It's also worth noting that these codes are often case-sensitive, so players should ensure that they enter the code exactly as it appears.
So, what can players expect to receive from redeeming codes in Legend of Slime? Some codes may offer small rewards, such as a handful of coins or gems, while others may provide more significant bonuses. For example, some codes may give players exclusive skins for their slimes or provide them with high-tier items that can be used to progress through the game.
Redeem codes are a great way for game developers to keep their players engaged and provide them with additional incentives to keep playing. In Legend of Slime, these codes can help players progress through the game more quickly or unlock content that they may not have access to otherwise. Additionally, redeem codes can help foster a sense of community among players, as they share and discuss these codes with one another.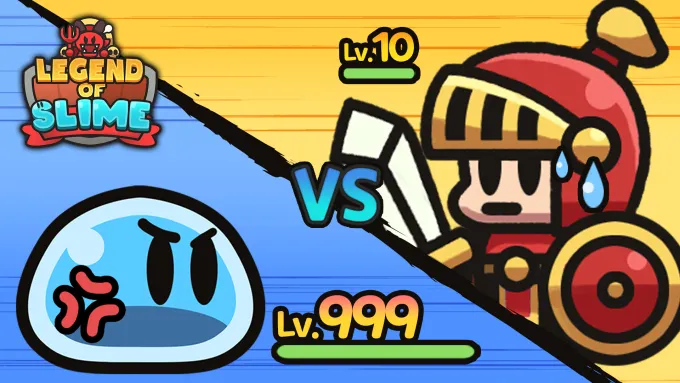 Latest Legend of Slime Redeem Codes
| Codes | Rewards |
| --- | --- |
| ILOVE10MILLION | 10,000 Gems |
| WELCOME | 5,000 Gems |
| LEGENDSLIME2023 | 10,000 Gems |
How to Redeem Codes:
Here is a step-by-step guide to help you out:
Step 1: Launch the game and navigate to the Menu icon located on the top right side of the screen.
Step 2: Once you click on the Menu icon, a new window will pop up. Look for the Settings button and click on it.
Step 3: In the Settings menu, you will find a button labeled "Coupons". Click on it to proceed.
Step 4: A new window will appear with a text area. This is where you will enter the Legend of Slime coupon codes provided to you.
Step 5: Type in the code exactly as it was given to you. Be sure to check for any typos or errors before clicking on the OK button.
Step 6: After clicking on OK, the game will validate your code and instantly reward you with the corresponding in-game item.
Congratulations! You have successfully redeemed your Legend of Slime coupon code and received your rewards. Keep in mind that some codes may have limited time availability, so be sure to redeem them as soon as possible to avoid missing out on any exclusive rewards.
Where to get more Legend of Slime Codes
Codes for Legend of Slime are typically shared on social media platforms such as Facebook, Instagram, Twitter, Reddit, YouTube, and Discord. Usually, the game's developer releases new codes during significant events such as celebrations, festivals, collaborations, and unique occasions. But why go through all that when you can get all the codes in just one place? Just bookmark our blog and check it out frequently for the latest Legend of Slime Codes.
Street Fighter Duel Tier List - Best Fighters to Pick in 2023

2023-03-20

World Defenders Latest Redeem Codes March 2023

2023-03-19

Unlock Rare Rewards with these Latest Summoners War Codes for March 2023

2023-03-19

Revamped Characters and In-Game Missions - A Look at Free Fire OB39 Update

2023-03-18

Enter the World of Next-Gen Dolls with Neural Cloud an Exciting Game for Android

2023-03-18